Facebook Lifts Marijuana Business Pages Ban
Facebook is ending its block on searches for marijuana and related products, according to MarketWatch. The change comes just ahead of Canada's legalization of the drug. Searches related to the drug had been disallowed by the company for many months, according to the social media platform, because people had been using it to sell marijuana illegally online, which was a violation of its policies.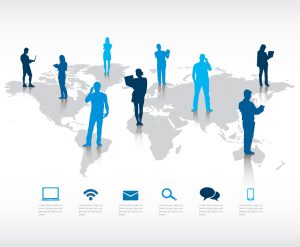 This could be an important change as promotion of marijuana on social media platforms like Facebook, Twitter, Instagram and Pinterest can be a main means by which to reach key demographics.
One of the main focuses of our L.A. marijuana business lawyers is ensuring our clients are abiding state regulation on marijuana advertising. Running afoul of state marijuana ad rules can result in huge fines. These rules are spelled out in Business and Professions Code (BPC), Division 10, Chapter 15 (26150-26156), which are fairly stringent. 
Facebook Restrictions on Marijuana Page Searches
For many years, Facebook ads advertising marijuana and related products wasn't allowed, even after legalization began sweeping the country and cannabis became a billion-dollar industry. Now, Facebook members globally will be able to find marijuana-related pages under the firm's gray and blue verification symbols using search terms like "cannabis."
A spokeswoman for Facebook told MarketWach that internal systems had tailored results so that any efforts to perpetuate illicit sales of the drug would be reduced, while marijuana company pages whose authenticity had been verified would be included in the search results.
This is a big move considering that prior to this week, people couldn't even find pages for government offices, such as the California Bureau of Cannabis Control or advocacy and industry groups like the National Cannabis Industry Association or the Marijuana Policy Project. In Canada, the Ontario Cannabis Store,  an online marijuana shop operated by the government, was also blocked.
Sometimes, people were able to find operations like the Marijuana Policy Project, but only if they used search terms like "MMP."
The move isn't entirely unexpected, given the increasing legalization of the drug nationally and globally. Just four years ago, there were a total of four nations examining some type of legal marijuana framework. now, there are 25.
Ultimately, it comes down the fact that Facebook finally decided to treat marijuana like the legal product that it is. Many in the marijuana community were hugely turned off by Facebook's treatment of cannabis content, with some even creating their own online communities. None, however, could compete with the reach of Facebook's audience. The social media giant said it will continue to evolve on its marijuana search algorithms, experimenting with a number of different enforcement methods.
All this follows a campaign Facebook engaged in two years ago to remove all marijuana-related posts and accounts, including from some of the industry's most-recognized brands, like Oakland's Harborside Health Center. Though the uproar died down, many cannabis companies still find their social media accounts suddenly deleted without warning. Some creative directors have been coping with this by downplaying the cannabis angle (particularly in pictures) and focusing more on "values."
California Cannabis Advertising
Cannabis advertising rules are very specific. For instance, one provision requires that if you're advertising or marketing in any broadcast, cable, radio print or digital communication, it must be ensured that at least 72 percent of the audience is reasonably expected to be at least 21 years of age or older, based on the latest audience composition data.
They cannot give away product as part of a promotion or advertise anywhere within 1,000 feet of a daycare or school, and they can't make any misleading claim as to the product's purpose or benefits.
The Los Angeles CANNABIS LAW Group represents growers, dispensaries, collectives, patients and those facing marijuana charges. Call us at 949-375-4734.
Additional Resources:
Exclusive: Facebook stops blocking marijuana search results ahead of Canadian legalization, Oct. 11, 2018, By Max A. Cherney, MarketWatch.com
More Blog Entries:
Cannabis in Your Car – California Vehicle Code, Oct. 6, 2018, L.A. Marijuana Lawyer Blog