Sparc: The Designer Dispensary in San Francisco
As the marijuana market develops in California and nationwide, so will the myriad ways that companies brand and market their retail capabilities. "Sparc" is a leading medical marijuana dispensary in San Francisco and is known for its high-end décor, selection, and designer "Apple-esque" vibe. The dispensary was founded in 2009 and now serves a broad and diverse clientele, up to 400 buyers per day. Many of the customers will pay up to $300 for an ounce of marijuana. Sparc has become the hot-spot for marijuana lovers throughout San Francisco for its cutting-edge design, lighting, and community feel.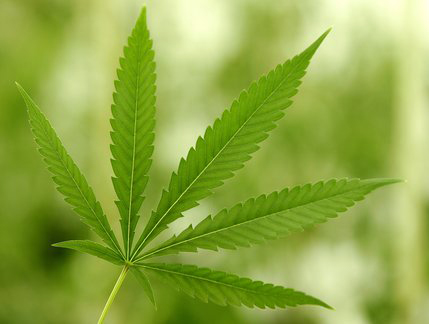 Some reviews of the dispensary suggest that it feels more like a wine bar than a pot shop. While you might picture a small-enclosed room with dark lighting in an old warehouse as a pot shop, Sparc is an open space with large tables, windows and warm lighting. It has also been lauded for its award-winning design and unique atmosphere. For those who want high-end services, Sparc has become the premier pot shop for buyers in San Francisco. According to the owner, the business model seeks to meet the same standards as other service industries. When you enter a restaurant or retail shop, you want to feel welcome and that customer service is important. Sparc has kept the bar high to make their customers happy.

As with any pot shop in California, buyers at Sparc must be at least 18 years of age and have a letter of recommendation from their doctor. The shop has also partnered with a local delivery company known Eaze, which allows medical marijuana to be brought to any home or business given the requisite medical marijuana note. According to reports, one of the reasons that Sparc has been so successful is that they create a new model for marijuana sales that focuses on quality, service, and professionalism.
Sparc is a non-profit, meaning that it only keeps enough income necessary to keep business operations going. Any surplus funds are donated to charities throughout the San Francisco area, another compelling point for consumers in the market for marijuana. The growing marijuana market in the Bay Area, California, and nationwide, means that sales at Sparc are also climbing. The cannabis industry is currently worth approximately $1.5 billion and is likely to break $10 billion by the year 2018.
Staying abreast of trends in the marijuana market will keep dispensary owners thriving in California and nationwide. Our Los Angeles medical dispensary attorneys are dedicated to helping marijuana businesses protect their bottom-line while also ensuring compliance with local and state regulations. Understanding how the marijuana market is changing can improve your standing in the market while also preventing criminal liabilities. Analysts project huge growth in the marijuana industry and those who are part of the venture can make a hefty profit. In the event that California makes a move towards the legalization of recreational use, there will be even more opportunities for dispensaries and growers.
The Los Angeles CANNABIS LAW Group represents growers, dispensaries, collectives, patients and those facing marijuana charges. Call us at 949-375-4734.
More Blog Entries:
Teen Marijuana Use Linked to Problems Later in Life, May 15, 2014, Los Angeles Marijuana Lawyer Blog
App Technology Highlights Future of Marijuana Industry, July 9, 2014, , Los Angeles Marijuana Lawyer Blog