Research dedicated to federal marijuana regulation models is being funded by the National Institute on Drug Abuse. Of course, this isn't the first time NIDA pushed to study marijuana, particularly as more states have been enacting legalization laws. However, this one specifically expressed interest in the various regulatory models in place across the U.S.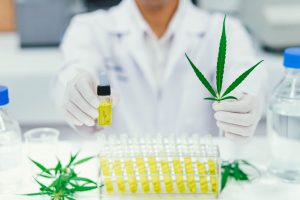 The study solicitation encouraged study applicants to have a focus on the evolution of cannabis law and policy in the U.S., as well as globally, and the impact that has on public health. In particular, it's looking for researchers who can help analyze the quality of various regulatory schemes for cannabis product sales, with a special focus on which elements or combos are concretely shown to minimize potential harm to public health.
It's worth pointing out that this seems to indicate the agency is no longer fighting against an end to prohibition, but rather leaning in to the general consensus that is likely inevitable at some point. The agency outright conceded that cannabis product policies and legislation in the U.S. and around the world have outpaced the public health knowledge we have on the subject.
It doesn't help that because of marijuana's status as a Schedule I narcotic, the process for conducting studies on it is onerous. All researchers must comply with the standard 5 milligrams of THC per unit when conducting studies on human subjects. (That rule was put in place last year.) Continue reading