It's been more than two centuries since the New World colonists dumped their tea into the sea to protest unfair taxation. Now, legal proprietors of California's retail cannabis industry say it may be well past time for a "Weed Party" in response to astronomical taxes imposed on them when they can't compete with black market operators.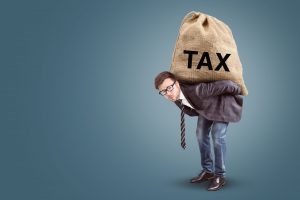 However, rather than toss their crops into the ocean, shop owners are floating the notion of not paying state taxes. If the idea where to gain traction statewide, that would amount to roughly $1.3 billion.
Whether the call will lead to real action is questionable, but Los Angeles marijuana business lawyers know there is no doubt retailers are treading water. Steep competition from illicit providers who don't follow state rules – yet aren't unequivocally shut down by the state – have cut into the survival odds for these firms. Some call it a clear case of "taxation without representation," echoing the Revolutionary War grievances.
This is not a new problem. It's a situation that has been ongoing for the last five years, ever since state voters approved recreational use cannabis for adults. The prospect of bolstered taxes was one that spurred many government leaders to climb aboard. The problem, business owners say, is that while those firms are happy to rake in the tax revenue, they aren't doing enough to protect the industry from unfair competition.
Beginning first thing next year, taxes on cultivation of cannabis is increasing by 4.5 percent. This comes even as the state is staring down a budget surplus next year of $31 billion.
The "Weed Party" proposal is to put all taxes in an escrow account rather than handing to the state, in an effort to force their hand and bring them to the table. However, as marijuana business attorneys, we would tend to strongly advise against this, as it's going to violate a myriad of regulations and tax laws and risk state license suspension. The hope is that there will be viable solutions proposed in the coming year.
Why California Marijuana Industry Tax Hikes Are Unique
Of course, no industry is a fan of tax increases, but there is also no other industry (save tobacco) that is taxed at the same sky-high rates as cannabis retailers. And unlike the tobacco industry, legal marijuana retailers are banned in most cities in the state. Plus, legal tobacco retailers aren't threatened by a behemoth black market. Continue reading