Using marijuana is legal in California, but apparently, if you're up for top-level security clearance with the U.S. government, you may want to think twice.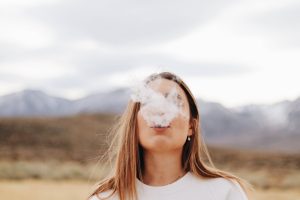 The Orange County Register reports The Pentagon is reviewing the federal security clearance of California tech billionaire Elon Musk following an on-air marijuana toke on a comedian's podcast last fall. Musk reportedly refiled the SF-86 security form required of federal contractors and/or employees who seek security clearance. The form requires filers to answer truthfully whether they have used any illegal drugs at any point in the previous seven years. Musk reportedly had a higher-level secret clearance, thanks to his position spearheading a company (Space Exploration Technologies Corp. – SpaceX for short) that is permitted launch of military spy satellites.
The company's day-to-day operations aren't overseen by Musk, and the company won several national security space launch contracts in the wake of the podcast, but the Register reports it's only with the refiling that Musk may have some issues.
Employers, Contractors Allowed to Set Ground Rules for Off-the-Clock Cannabis Use Continue reading