A Los Angeles County sheriff's deputy scheme to get rich by robbing a marijuana dispensary – and cover it up by making it look like a government raid – did not go according to plan. Now, he's facing 40 years-to-life in federal prison after pleading guilty to five felonies related to the faux raid. The nearly $650,000 in cash, money orders, half-ton of marijuana and Mercedes-Benz he allegedly heisted during the operation were also turned over to federal authorities.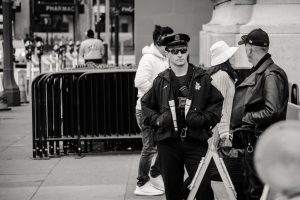 Los Angeles marijuana criminal defense lawyers have taken note that this is one of the most brazen robberies of a dispensary in recent memory. The Los Angeles Daily News reports the law enforcement officer, age 41, pleaded guilty to conspiracy and possession with intent to distribute marijuana and armed robbery. He was also convicted of depriving others of their rights under color of law.
One of his co-defendants pleaded guilty to many of the same charges, as well as being a felon in possession of a firearm. That individual was also convicted in state court of burglary in the second-degree, as well as possessing marijuana for sale and assault with a deadly weapon. He is also facing a lifetime behind bars.
Sentencing is slated for early summer. Four other defendants are also accused, one having signed a plea agreement to testify against the others.  Continue reading