Despite appalling and misguided federal efforts to hold back marijuana businesses, the industry continues to blaze trails with expanded marijuana laws and opportunities, clearing away for progress and reason to prevail.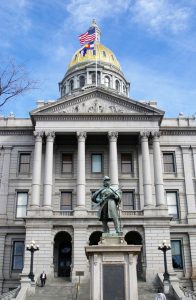 The latest example comes out of Colorado, where the state is looking to get rid of residency requirements for marijuana businesses. House Bill 18-1011 would allow non-Colorado residents and publicly traded companies own a stake in state-licensed businesses as well as make investments. Right now ownership for non-residents is limited to 15 people. A bi-partisan group of legislators is leading the charge on the bill, which they said will not only attract more investments in the state, but also allow local businesses to be publicly traded, according to The Cannabist.
Officials said Colorado law is causing the state to fall behind roughly a dozen other states that no longer have such limitations. Indeed, California already rid itself of residency restrictions with the creation of Medicinal and Adult-Use Cannabis Regulation and Safety Act in June 2017. The act combined the Adult Use of Marijuana Act and the Medical Cannabis Regulation and Safety Act in an effort to consolidate regulations and laws governing medical and recreational marijuana. Many regulations carried over from the two previous acts, but one notable change was the removal of a rule in AUMA to prohibit licenses from being issued to non-California residents until Dec. 31, 2019.