Delays in Medical Marijuana Programs Harm Patients- Will Emergency Access Be Granted?
While California has been a pioneer in making it possible for patients in need to get access to medical marijuana, other states have been slow to move towards the future of medicine. This is true not only in states that have not yet passed legalization measures, but also in locations where medical marijuana laws have passed. In New York, for example, a medical marijuana law passed a year ago but not a single patient has yet been able to access the medication they need.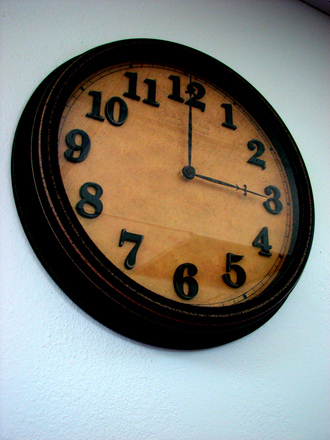 In an effort to make marijuana products available to those in dire need due to serious health conditions, the New York State legislature passed an emergency access bill with overwhelming support. The bill was delivered to Governor Cuomo to sign on the 30th of October, which means that the deadline for action was November 11.

Advocates Rally for Bill to be Signed Allowing Emergency Access to Marijuana
The Compassionate Care Act was signed in New York in 2014, legalizing medicinal marijuana. The goal was for the plan to go into effect within 18 months. However, there have been significant delays. According to Village Voice, the medical marijuana program in the state of New York is not scheduled to be up and running until at least January of 2016, and there are serious indicators that the program will not actually be fully operational by this time.
In the New York framework, there are 23 state-sanctioned dispensaries, which are owned by five growers that the health department selected. Each dispensary will carry five brands, or products, which are defined based on the specific combination of cannabinoids in the particular products. Unfortunately, some of the dispensaries have not yet finalized their locations and information has not yet been provided about the different brands of cannabis that will be available at each dispensary.
The problem is, there are patients who desperately need access to cannabis products in the meantime, including children suffering from severe forms of epilepsy who could benefit from treatment with high-cannabidiol (CDB) products. Los Angeles marijuana dispensary lawyers know that the strong need for cannabis products is a major reason why legalization efforts nationwide should move as quickly as possible, and why governments should prioritize efficiency in getting their cannabis markets up and running.
The bill aimed at providing emergency access should solve this problem by making medical marijuana available sooner to those who are in desperate need. However, while there was overwhelming support for the passage of the law, it is unclear whether the bill allowing early emergency access is now going to have as much of an impact as people hoped.
The goal of the bill was initially to get one producer of medical marijuana approved right away, as the state considered the 43 pending applications for the five growing licenses permitted under New York's Compassionate Care Act. However, now that the five growers have been selected, it is not clear exactly how much quicker it will be to get cannabis products to patients by expediting the process for one grower. Still, if the bill passes, it could provide some relief, as it will make it possible for patients to get the fastest access that is practical.
The Los Angeles CANNABIS LAW Group represents growers, dispensaries, collectives, patients and those facing marijuana charges. Call us at 949-375-4734.
More Blog Entries
Cannabis Less Dangerous Than Heroin, New DEA Chief Concedes, Aug. 2, 2015, Los Angeles Marijuana Lawyer Blog