A Look at the Medical Cannabis Industry and One of its Moguls
Stephen DeAngelo is best known as the founder of the world's largest medical marijuana dispensary. The dispensary, located in Oakland, California, serves hundreds of thousands of patients, and its owner is considered a medical marijuana mogul.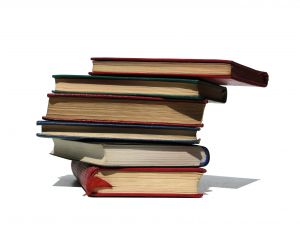 When DeAngelo is not running the giant California medical marijuana dispensary, as seen on the popular reality television show, Weed Wars, he has decided to become an author. His new book, which has been described in the San Francisco Gate as kind of memoir, entitled The Cannabis Manifesto, is hitting the shelves, and DeAngelo is out promoting it around California.

His new book deals with operation of the world's largest medical cannabis dispensary and the author's vision for how the industry should operate. He feels strongly that the medical cannabis industry in California should be based upon a concept of patient wellness.
One of the major events the author will be attending to promote his new book will feature other authors who write about the medical cannabis industry. One author has written about famous women who have used cannabis over the past 4,000 years. The author has alleged Sarah Palin, Maya Angelou, Miley Cyrus, and even Helen of Troy used cannabis at some point during their lives, with some using it more frequently than others.
As our Orange County medical marijuana lawyers can explain, there is a lot of money to be made in the medical cannabis industry, but it is important to treat your new business as a real business. While this may seem like strange advice, many people jump into the medical marijuana business in California without taking the time to make a business plan, think things through, and, most importantly, make sure they are adhering to all local and federal regulations to the greatest extent possible.
With respect to federal laws, obviously it is not possible to run a state-legal medical marijuana business without running afoul of federal drug laws, since federal law prohibits marijuana. However, there are many things that can often be done to minimize the chance of having any trouble with federal drug enforcement. One of the reasons this can be done is because the current presidential administration has stated it will not make it a priority of the Drug Enforcement Agency (DEA) and other federal law enforcement agencies. However, it should be noted that this can change when the next presidential administration takes over after Barack Obama leaves office, though we are hoping whoever the next president is will honor the wishes of individual states, as the current administration has chosen to do.
One of the most important things a new business owner or someone trying to enter the medical cannabis industry can do is speak with an experienced medical cannabis attorney as early in the process as possible. While many are hesitant to pay for any legal services when they don't believe they have any problems, it is often far cheaper and better for the business to make sure things are done right in the first place, than to find out later the business is subject to closure, devastating fines, and the owner and employees are being taken to jail.
The Los Angeles CANNABIS LAW Group represents growers, dispensaries, collectives, patients and those facing marijuana charges. Call us at 949-375-4734.
Additional Resources:

California marijuana mogul debuts book in Oakland tonight, September 18, 2015, SF Gate, David Downs
More Blog Entries:
Blue Ribbon Commission Report Offers Road Map to Legal Marijuana, July 31, 2015, Los Angeles Marijuana Lawyer Blog