Allen v. County of Lake: Court Issues Preliminary Injunction for Medical Marijuana Patients' Protection
In Allen v. County of Lake, the United States District Court for the Northern District of California recently issued an order granting plaintiff's motion for a preliminary injunction prohibiting abatement actions against medical marijuana cultivators.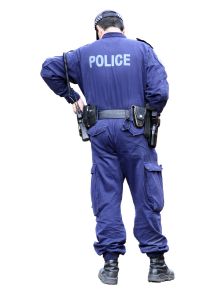 In July of this year, Lake County Ordinance No. 2997 ("ordinance") took effect. This ordinance regulates medical marijuana cultivation within Lake County California. Specifically, ordinance prohibits any growing of marijuana on vacant parcels of land, any growing on parcels that are one acre or less, growing more than six mature plants or 12 immature plants on parcels larger than one acre outside of local growth boundary, and using more than 100 square feet of indoor space to grow marijuana.
According to court papers, in August of this year, police officers from various state and local agencies conducted no less than seven searches of medical marijuana patients' homes without obtaining warrants. Marijuana plants were seized during some of these searches without any warrants being issued by a judge or magistrate.

In at least one of these seizures, plaintiff's husband told police that he wanted to see a warrant but was told that he would be arrested if he did not cooperate. If the medical marijuana patient was not home, police would break locks and gates to enter the property. The police would complete the search, take the seized items, and leave an abatement note that referenced the ordinance.
Plaintiffs first filed a motion for a Temporary Restraining Order (TRO). As our Orange County attorneys that represent medical marijuana cultivators can explain, a TRO is a motion filed by one party (without the other party present normally) that is asking a court to immediately stop the other party from taking a particular action. TROs are very seldom granted, because there is a requirement to show immediate and irreparable harm.
Even if a TRO is denied, plaintiffs can move for a preliminary injunction (PI), which is granted after notice and a hearing. In Allen, the TRO was denied, and the court looked at the merits of granting a TRO. The court found that a PI should be granted because it was likely that the ordinance would be declared unconstitutional.
The Fourth Amendment to the United States Constitution and its progeny of cases states that a warrantless search and seizure is presumed unconstitutional absent a showing of exigent circumstances, consent, or that the items seized were in open fields.
Exigent circumstances means that there is such a compelling need to conduct a warrantless search and seizure that it would be unreasonable to require officers to first obtain a warrant. Here, there was not showing of exigent circumstances. There was no immediate threat of public harm or that evidence would be destroyed.
The court further found that California law supports the U.S. Constitutional protections through cases such as Leppo v. City of Petaluma. The court also found that there was clearly no showing that the parties consented to a warrantless search. It should be noted that if the police ask to search your home or car, you can say no and refuse to provide consent of a warrantless search, even though the police will not inform you of this right.
For obvious reasons, the open fields exception does not apply to this case, as the marijuana was in plaintiffs' homes.

The Los Angeles CANNABIS LAW Group represents growers, dispensaries, collectives, patients and those facing marijuana charges. Call us at 949-375-4734.
Additional Resources:
Allen v. County of Lake, October 14, 2014, United States District Court for the District of Northern California
More Blog Entries:
Cannabiz May Finally Be Able to Use the U.S. Banking System, February 13, 2014, Los Angeles Marijuana Lawyer Blog