Anaheim Pulling Plug on Medical Marijuana Dispensaries
According to a recent article from the Orange County Register, the City of Anaheim is using their control of the local water and power supply to literally pull the plug on medical marijuana dispensaries.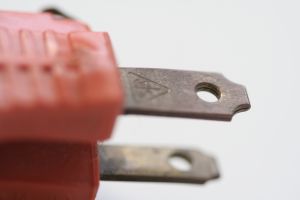 In a city where medical marijuana dispensaries are illegal, the city has decided to use this more direct approach to get them to leave. Nine dispensaries were closed last month, and city officials believe that an additional eight dispensaries will be closed in the very near future.
The city is also planning to send letters to nearly a dozen more illegal medical marijuana dispensaries, threatening to shut off their water and power if they do not shut down operations immediately.

The ability to shut off public utilities is somewhat unique to Anaheim, as the city, rather than a separate public utility company, operates public utilities. City officials say that medical marijuana shops have been opening across the city, despite the fact that the city had banned them more than a year ago.
City officials say that this is a good first step towards ridding the city of medical marijuana dispensaries, though they hope the city will take an even more aggressive stance against these businesses, including the filing of criminal charges and levying fines against business owners.
This is, of course, contrary to the wishes of the general public that is clearly moving towards legalization of medical marijuana or legalization of all marijuana in the State of California.
As our medical marijuana attorneys can discuss, for those wishing to enter the medicinal cannabis industry, there is a way to have a very financially successful business within the legal framework in Orange County, but it is very important to have a sound business plan that takes all local and federal rules and regulations into account.
Many people get themselves into financial and legal trouble by simply deciding to open up shop without considering the law or even sound business practices. Those wishing to avoid these common pitfalls in the medical marijuana business should speak with an attorney who regularly counsels clients considering getting started.
Taking the right steps from the beginning, and speaking with someone who knows the industry inside and out can greatly increase the chances of having a financially successful dispensary that is not bothered by local police or federal law enforcement.
If someone is thinking of starting a marijuana grower's cooperative, a medical marijuana attorney can be help in completing the application for a nonprofit mutual benefit corporation that is recognized by the state government. All of these things are much easier to do correctly from the beginning, rather than taking shortcuts and running afoul of local laws. It is much easier for your attorney to help get things right than it is to go back and try to clean up problems that did not have to happen. However, if you have run into trouble, it is never too late to speak with a medical marijuana attorney. There may be things that can be done to correct the problems and get the business back on track.

The Los Angeles CANNABIS LAW Group represents growers, dispensaries, collectives, patients and those facing marijuana charges. Call us at 949-375-4734.
Additional Resources:
Pulling the plug on pot: Anaheim cuts electricity, power to illegal stores, October 7, 2014, OC Register
More Blog Entries:
United States Marijuana Laws Influencing Other Countries, February 14, 2014, Los Angeles Marijuana Lawyer Blog