Attorney Vital in Review of Marijuana Business Deals
With the legalization of marijuana in Colorado and Washington state, those on Wall Street are already clamoring about the possibility of investing in the industry. After all, real estate went bust. Facebook was a flop. Apple is too expensive.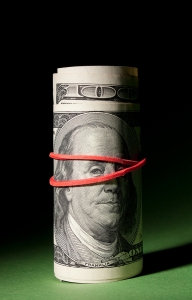 However, our Los Angeles marijuana lawyers would urge not only investors but also dispensaries in California to have any investment or business deal reviewed by someone who is experienced with regard to marijuana laws.
It's trickier here in California, of course, but the drug is not legal unless it is being distributed to patients with a verified doctor's prescription. And even then, individual cities and counties have enacted ordinances that could affect not only the bottom line, but the very existence of the operation.
The entire industry nationwide is said to be worth $1.7 billion, and that was as of last year. It's growing.
Just in Colorado in a single year, annual sales topped $180 million, employing some 4,200 workers.
But there's more to the industry. You have insurers, agricultural-equipment companies, landlords and property managers. There's also, for example, a quality-control lab in California that is seeking investors to help built a site to test medical marijuana for pesticides, mold, bacteria and any other contamination – the same way we would test any other drug distributed to the public.
Then you have companies that are working to create products, namely food, that allow people to consume marijuana without having to smoke it. Those items range from rice crispy treats to ice cream to soda pop.
A company out of Colorado is working to develop medicines that are cannabis-based that will help AIDS and cancer patients. In fact, marijuana-based drugs are probably going to be the next major commodity we'll see hit the market.
Massachusetts just legalized medical marijuana, and a California-based company is working to establish a consulting business to assist those interested in setting up clinics and dispensaries to organize the operations and be compliant with state law.
So investors have a wealth of opportunity, yet it's still a risk. Of course, isn't every investment?
The good news is that a lot of investors appear to be banking on the hope that the federal government is going to shift policy with regard to both medical marijuana and legalized marijuana.
And that is the giant wild card. That's the reason why dispensaries and other marijuana-centric operations need to carefully guard their interests before inking investment deals. Certainly, it doesn't mean there aren't great opportunities. But working closely with a Los Angeles marijuana lawyer can help secure your legal position and help to insulate you from obvious or expected legal sanctions involving local ordinances or state law.
And until the federal government changes its stance, walking the fine line between growing your business or investment and flying under the radar is one that requires careful planning – and solid legal advise.

The Los Angeles CANNABIS LAW Group represents growers, dispensaries, collectives, patients and those facing marijuana charges. Call us at 949-375-4734.
Additional Resources:
Marijuana's The Next Big Wall Street Investment? Nov. 14, 2012, By Dennis Romero, L.A. Weekly
How to invest in legalized marijuana, Nov. 13, 2012, By Quentin Fottrel, The Wall Street Journal
More Blog Entries:
Survey Finds Many California Drivers Consumed Marijuana, Nov. 18, 2012, Los Angeles Marijuana Lawyer Blog