Bakersfield Medical Marijuana Again Put to a Vote
As supporters of medical marijuana in Bakersfield have battled with county leaders about allowing medical marijuana cooperatives to operate, they have now decided to let voters decide, Bakersfieldnow.com is reporting.
Cities and counties throughout California have struggled with these issues. Even though voters approved medical marijuana in 1996, some leaders believe more votes are necessary. Our Marijuana Lawyer Blog recently reported that supporters are seeking a ballot initiative that would create state regulation in the hopes that it would keep federal authorities away.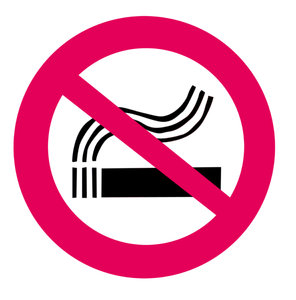 Los Angeles medical marijuana attorneys understand that this is a time of conflict for this industry. Government leaders are attempting to figure out how best to deal with the pressure coming from the feds, while businesses are just trying to stay open. Meanwhile, patients who need this medicine to dull the pain of their ailments just want to find a place where they can buy this medicine.

Medical marijuana in Los Angeles has come under fire from several angles and many are hopeful that as the dust settles, people can get back to business as usual, following state law.
In Kern County, leaders are putting a question on the ballot in June that may give some clarity to how the county will handle medical marijuana dispensaries and cooperatives. Advocates are hoping they can get the county to reconsider. The move could limit where marijuana cooperatives could be located throughout the county.
Last year, county leaders passed an ordinance banning medical marijuana dispensaries and the sale of medical marijuana edibles. But advocates of the medical marijuana industry blocked the ban by collecting enough signatures to overturn the ban.
Recently, county leaders rescinded the ordinance and decided instead to create a new ordinance. This one would limit where dispensaries could be located. It would move them only to industrial zones and would have to be at least one mile from churches, schools, parks, day cares and other dispensaries.
The new ordinance will also be put on the ballot so voters can decide if this is a good idea. If voters reject the new ordinance, county leaders say cooperatives would be completely banned from the county. Advocates believe they can defeat this ordinance as well.
No other industry has similar conditions. Pharmacies are on every block and they dole out far more dangerous and addictive drugs. Yet, they are allowed to operate how they please. But medical marijuana shops are now sent to operate in warehouse districts. Something isn't fair about that situation.
Yet many cities and counties have taken such drastic measures. Los Angeles city leaders are expected soon to vote on a complete ban of dispensaries. So, even though state law allows it, city leaders are going around the law time and time again. This is why these businesses require sound legal advice from an experienced Los Angeles medical marijuana attorney. These issues could have a long-standing impact on how this industry operates and they must be properly litigated.

The CANNABIS LAW GROUP offers experienced and aggressive representation to the medical marijuana industry in Los Angeles, throughout Orange County and elsewhere throughout Southern California. Call 949-375-4734 for a confidential consultation to discuss your rights.
More Blog Entries:
California Medical Marijuana Supporters Aim For Ballot Initiative: February 9, 2012
Additional Resources:
Kern County leaders make decision on pot shops, again, by Jose Gaspar, KBAK, KBFX