Medical Marijuana Industry in California Tracking Crackdown Trends for Other States
Medical marijuana dispensaries in Southern California weren't the only ones hit hard by the recent federal crackdown on the industry.
Although California felt it the worst, other states are going through similar crackdowns. In Colorado, there were more than 20 medical marijuana dispensaries that were hit hard by feds and were forced to close. Other dispensaries are awaiting their doom and are preparing for their shutdown. The Denver Woostward Blogs is expecting these events, too. The publication even went as far as creating a "Doomsday Map" to help to predict which dispensaries will be targeted next. The map mainly relies on the location of these dispensaries to predict which will be closed next, which has determined the fate of thousands of dispensaries already across the nation.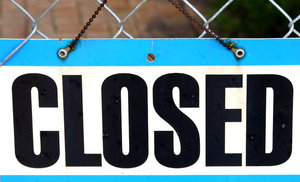 Boulder District Attorney Stan Garnett has taken these shutdown efforts to heart. He sent a letter earlier this month to U.S. Attorney John Walsh in an attempt to persuade the U.S. Attorneys that the regulations on medical marijuana in the state of Colorado are effective and sufficient and additional enforcement from the feds is not necessary. He added that medical marijuana should not be considered a priority of federal law enforcement officers. He suggested that officials keep their focus on "terrorism, serious economic crime, organized crime and serious drug dealing" instead of on the local medical marijuana industry.
Our Los Angeles medical marijuana defense attorneys understand that there is no legitimate basis in any judicial district to focus U.S. resources on medical marijuana dispensaries. This is especially true when these dispensaries and patients are in fact in compliance with local and state regulations. Garnett specifies in his letter to Walsh that the residents of Boulder County don't need feds stepping in and regulating the locations of dispensaries in addition to other various local land use laws.
So far in the crackdown efforts, Walsh and feds have focused on dispensaries that were located near schools. In the state of California, feds have gone much farther than that and have attacked dispensaries that are near sports fields, parks and other places where children can be found. If Colorado can learn anything from recent crackdown efforts in California, it's that no dispensary is safe.
If we're comparing California trends to Colorado, then we can only expect that dispensaries that deal with less than 400 patients will be targeted. Typically, dispensaries in the state of California that dealt with 400 to 600 patients were able to sustain themselves.
In the state of Colorado, there are roughly 80,000 patients. If you do the math, then you can figure that's not enough patients to support all of the current dispensaries.
Our attorneys understand that states throughout the country that have legalized marijuana are facing some of the same crackdowns as the ones here in the state of California. While law enforcement efforts against us have been much worse, we need to all join forces and fight for what rights we have under our individual state laws.

The CANNABIS LAW GROUP is here to offer experienced and aggressive representation for those in the medical marijuana industry in Los Angeles and elsewhere throughout California. Call 949-375-4734 to set up a free confidential consultation to discuss your rights.

More Blog Entries:
Crackdown on Crackdown on California Medical Marijuana Unhinges Mutually Beneficial Arrangements, Marijuana Lawyer Blog, March 19, 2012
Shuttered California Marijuana Dispensaries Turn to Delivery Services, Marijuana Lawyer Blog, March 16, 2012