CA Medical Marijuana Recommendations Offer Protections in AZ
Every state that allows the use of medical marijuana has their own regulatory scheme and requirements pertaining to how patients are able to access this much-needed medicine.  For example, anyone who needs medical marijuana in California must go to a doctor and get a recommendation letter.  Once they have a recommendation letter, they can register as a patient with a medical marijuana dispensary and are then are eligible to obtain medical cannabis. Because every state has different regulations, the concept of medical marijuana reciprocity becomes important.  This is when a registered patient in one state goes to another state and needs to get their medicine there.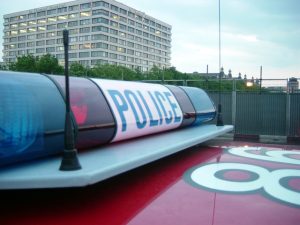 This may seem like a novel concept, but it should not be anywhere near as controversial as it has become.  If a patient is taking a drug manufactured by a big pharmaceutical company and runs out of it while on vacation, they can simply go to a pharmacy location in their current jurisdiction and ask to have their prescription transferred there. This can be done permanently, or on a one-time basis, no questions asked. Typically, this is not how things work for medical marijuana patients because many states allow only residents to obtain medical marijuana from a dispensary located there. This creates obvious problems. One way to address this is by allowing medical marijuana reciprocity whereby a patient registered in one state, can travel to another state and use their home-state registration to obtain medical cannabis products.
As our Los Angeles medical marijuana defense attorneys can explain, while most states which allow medical marijuana do not allow for reciprocity, a recent case from the Arizona appeals court now mandates California medical marijuana patients will be provided the same protection from arrest and prosecution in that jurisdiction as Arizona residents who are registered medical marijuana patients. This is not only true in cases where those in Arizona need to purchase medical marijuana, but also in cases where a person travels to this state with medical marijuana legally purchased in their home state of California.
As discussed in a recent news article from The Cannabist, this case involved the 2016 arrest of a man who was detained during a routine traffic stop.  When it was discovered he was traveling with marijuana, he presented his California-approved doctor's recommendation, but he was arrested on grounds his out-of-state letter did not comply with Arizona medical marijuana regulations.
Prior to his trial, his attorney filed a motion to dismiss the charges on grounds he should be afforded the same protections as an Arizona medical cannabis patient. The trial judge agreed with this argument and granted defendant's motion to dismiss the charges.  Following dismissal of all charges, prosecutors filed an appeal.  On appeal, a three-judge appeals court panel affirmed the trial judge's dismissal of all charges holding that a California medical marijuana recommendation letter should provide the same protections under the law as one a medical marijuana car issued locally.  This decision did not address whether a dispensary could sell medical marijuana to someone with a California doctor's recommendation letter, dealing only with the issue of whether a California medical marijuana could legally possess medical cannabis there.
The Los Angeles CANNABIS LAW Group represents growers, dispensaries, collectives, patients, defendants, workers and those facing criminal marijuana charges. Call us at 949-375-4734.
Additional Resources:
California medical marijuana recommendation provides legal immunity in Arizona, court rules, March 15, 2018, The Cannabis, AP
More Blog Entries:
The Legality of Marijuana for Pets in Los Angeles, Oct. 29, 2017, Medical Marijuana Attorneys Blog