California Cannabis Supply Chain Attorney: Protecting Your Assets
Marijuana is the latest economic boom, with revenues spiking, with companies at every stage of the supply chain eager to cash in on the cannabis cash flow. The drug is now legal for recreational use in 23 states plus the District of Columbia and 23 states now allow medicinal marijuana. Los Angeles marijuana lawyers have heard some experts estimate the industry could balloon to $80 billion over the next decade.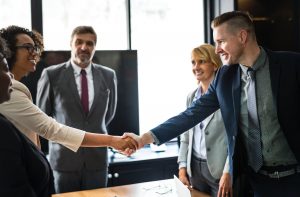 The interest of companies adjacent to the cannabis industry especially is expected to soar – everything from packaging and advertising to purveyors of point-of-sale technology that allows marijuana producers to keep accurate track of their products from seed-to-sale.
Supply chain companies are increasingly willing to form ties with the cannabis industry, which just 10 years ago was illegal in most states. The fact that it's still illegal under the U.S. Controlled Substances Act means there is still some risk for those associated. That's why it's best to check in with an experienced Los Angeles cannabis business lawyer before signing any contracts to ensure your operations meet California cannabis regulatory compliance rules, thereby reducing your risk of both state and federal scrutiny.
California Cannabis Partners Anticipate Big Profits
Among leaders interviewed by Reuters who opined business-to-business partnerships with California cannabis companies had the potential to significantly bolster their growth and sales:
Cryogenic equipment manufacturers;
Point-of-sale firms
Advertising agencies
Tax company
Accounting and payroll companies
Security firms
Already, a number of these industries have reported significant boosts.
Technically, marijuana business law firm fall into that category too, though it's worth noting our Los Angeles marijuana lawyers have been involved in California cannabis law practically since the beginning of medical marijuana.
How Much Could Marijuana Magnify Supply Chains?
As for the exact impact, the economic growth analysis experts say the repurposing of the cannabis supply chain might even give some companies big opportunities to branch off into other legs of growth.
A good example: the lawn and garden industry. In the case of one company, Scotts Miracle-Gro Co, within four years, it transformed from a brand known for helping grow pretty flowers to one closely associated with cannabis cultivation. It is considered a major power player, a go-to for many cannabis farmers in need of fertilizer, marijuana-specific row systems and lighting. Growth occurred so rapidly, it was able to acquire a top competitor last year and the value of its shares are up 30 percent year-over-year. (By the way, that's roughly twice the benchmark needed to gain S&P 500 status).
But aside from those companies that market direct to cannabis-related companies, there are a number that are several steps removed. For supply chain companies and third-party logistics sources, growth analysts say the safe estimate on uptick is a few percentage points annually. That's not to say it won't be significant for these firms. Those familiar with California's Gold Rush history will remember it wasn't the miners who made the most coin, but rather those that stepped in to sell them the picks and shovels.
As it now stands, marijuana is the fastest-growing business segment for many firms, particularly in Western states and especially in California.
If you have questions about launching a Los Angeles cannabis company or entering into a contract agreement with one, our L.A. marijuana business attorneys can help.
The Los Angeles CANNABIS LAW Group represents growers, dispensaries, collectives, patients and those facing marijuana charges. Call us at 949-375-4734.
Additional Resources:
More Blog Entries: