California CBD Food, Drug, Cosmetic Bill Favored to Pass
California may soon be the the first-ever in the country to pass a hemp-derived CBD food, drug and cosmetic bill, not only legalizing the non-psychoactive cannabidiol oil for these applications, but taking effect immediately upon passage.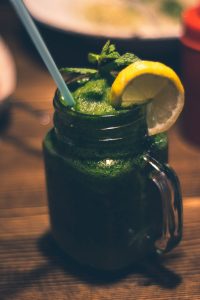 Assembly Bill 228 was first introduced about six months ago, has since passed the state assembly and is nearly completed its rounds in the state senate – with bipartisan support and little resistance. Legislative watchers believe the bill is poised to pass, possibly as soon as next month.
The news is sure to please the growing number of restaurants and retailers already selling CBD products under such labels (primarily food and beverages) – in defiance of the U.S. Food & Drug Administration's stated stance, one backed by the California Department of Public Health in its Industrial Hemp CBD in Food Products FAQ memo released last year.
Truth be told, these business owners are taking a big risk. What's more, there's no guarantee AB-228 would fully shield them either. State lawmakers have neither the power to alter federal agency policy nor to force the state DOH to defy federal regulatory authorities. Still, having a state law in place will serve as an additional legal safeguard.
The Backstory on CBD in Food
Restaurants and retail locations already mixing CBD in their edibles and smoothies are banking on lax enforcement because, given the history, that would make sense.
California, the first state to legalize marijuana as medicine in 1996, joined the recreational marijuana bandwagon in 2016 with Prop. 64. This set the wheels in motion for the world's biggest booming bud industry. However, hemp-derived CBD was never factored into the equation.
Federal prohibition of marijuana per the U.S. Controlled Substances Act meant technically arrest or civil forfeiture was still possible, but the 2013 Obama-era truce, the Cole Memo, ceased funding for prosecution of state-legal marijuana businesses. The Trump administration, after some initial uncertainty, has so far largely respected that guideline.
Then came the push for legalized industrial hemp. Like marijuana, it is derived from the cannabis plant. Unlike marijuana, it contains only trace amounts (if any) of the psychoactive component, THC. CBD oil, an extract of hemp, started to gain recognition and demand. It offered many of the benefits without the high – which is exactly what a lot of folks wanted. Industrial hemp, a rockstar in its own right, has long been recognized for its versatility, potentially serving as a more sustainable substitute for paper, plastic, textiles, rope, adhesive and more.
Late last year, Congress approved the 2018 Farm Bill, which legalized industrial hemp and CBD and removed them both from the U.S. Drug Enforcement Administration's list of dangerous narcotics. Marijuana stayed. Legislators instructed states to adjust their hemp and CBD laws accordingly to ensure interstate transfer wouldn't be an issue. Some states have moved faster than others. (Some still haven't updated their laws pertaining to CBD.)
There was a mad rush on CBD edibles, lotions, shampoos, tinctures, drinks and more. Then the U.S. Food & Drug Administration made it clear it had NOT approved CBD as safe for use in food, drinks, cosmetic products or medications (save for an approved epilepsy medication). California health officials took the same stance.
So in essence (but making no sense): If the substance contains more than 0.3 percent THC, it's legal to be infused into drinks and edible, but if it contains less THC than that, it's not. 
Enter AB-228.
What Would the New California CBD Bill Do, Exactly?
The state health department's stance is that unless/until FDA rules on hemp and CBD change pursuant to use in products intended for food or animal products, the agency won't approve of it for human or animal consumption or as an additive/dietary supplement.
The FDA hasn't yet done that. But AB-228 doesn't promise CBD is safe to eat either, nor does it outline dosage thresholds for product use.
However, the health department's guidelines aren't state law – and they haven't been enforced with any regularity. Although both CBD and hemp remain widely available in California markets, AB-228 seems at the very least to broaden access. Los Angeles CBD business lawyers would urge caution, advising all retailers selling these products in food, drug or cosmetics (or planning to do so) to consult with an experienced CBD attorney.
The Los Angeles CANNABIS LAW Group represents growers, dispensaries, ancillary companies, patients, doctors and those facing marijuana charges. Call us at 949-375-4734.
Additional Resources:
California hemp food bill that would allow licensed marijuana retailers to enter CBD market advances, June 13, 2019, Hemp Business Daily