California Cities Vote to Curb Medical Marijuana Freedoms
While voters in Colorado, Washington and Massachusetts were enhancing the rights of marijuana users, voters in California successfully passed measures that went to further restrict them.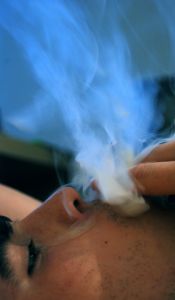 Los Angeles marijuana lawyers understand that in San Diego County, a vote to permit and regulate dispensaries was rejected in four different communities. And in Palo Alto, a measure that would have approved the allowance of three medical dispensaries was shot down. In Siskiyou County, voters in Dunsmuir voted against a measure to repeal over-broad regulations placed on cannabis growers last year. And finally in Humboldt County, the town of Arcata approved a measure requiring indoor voters to pay a huge utility tax.
So why the disconnect between what's happening in other states, and what we're seeing here?
Undoubtedly, a major part of it is a lack of central regulation at the state level. Being the first of the 50 states in the country to legalize medical marijuana, we were ahead of our time on the issue in 1996. But we didn't have the benefit that other states had, which to learn from our mistakes. So now, our system is not only ineffective, it's archaic.
As a result, we've seen not only a backlash from federal authorities in the last year, but from communities and residents who have grown weary of the back-and-forth.
Still, it's not the end of the road for collectives and dispensaries. These measures might make it tougher to operate, and despite the fact that the election is over, the court battles are nowhere near finished. Plus, none of these are expected to directly affect Los Angeles-area patients or collectives.
Let's start with the San Diego County vote. This involved specifically the cities of Del Mar, Lemon Grove, Solana Beach and Imperial Beach. As it stands, existing local ordinances have banned medical marijuana clinics in all four cities. The ballot measure would have allowed dispensaries to be opened in each city and to be taxed by the city governments. Instead, voters decided against it, and at least for now, people in those areas will have limited access because dispensaries there can't legally open or operate.
In Palo Alto, it's the same story. In 1997, a year after state voters approved legalization of medical marijuana, Palo Alto city government leaders enacted a ban. This measure would have reversed that ban and imposed a 4 percent tax on the drug. Sixty-two percent of voters, however, rejected it.
It was a tighter margin in Dunsmuir, where since last year, cannabis cultivation has been limited to the grower's personal property, indoors and away from view of the public and any youth organizations. However, the reversal of that measure was voted down by 53 percent of voters.
And finally in Arcata, nearly 70 percent of voters approved a measure requiring indoor growers to pay a stunning 45 percent tax on their electricity. It's likely to reduce the overall amount of the drug made available there.
Los Angeles, meanwhile, had no measures on the November ballot relating to the regulation of marijuana. However, it's possible we could see more movement on the issue in March, when there is yet another election.

The Los Angeles CANNABIS LAW Group represents growers, dispensaries, collectives, patients and those facing marijuana charges. Call us at 949-375-4734.
Additional Resources:
California cities curb marijuana industry, Nov. 8, 2012, By Lee Romney, Los Angeles Times
More Blog Entries:
With Legalized Recreational Marijuana, Feds Will Need to Confront Outdated Definitions, Nov. 8, 2012, Los Angeles Marijuana Lawyer Blog