California Clamps Down on Unlicensed Marijuana Dispensaries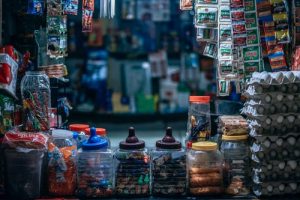 California has kicked off a multi-lingual public awareness campaign, urging cannabis users throughout the state to ensure they're purchasing from legal dispensaries.
Amid growing calls from licensed cannabis dispensaries, The California Bureau of Cannabis Control's "Get#weedwise" program aims to educate consumers on the risks they face when buying from unlicensed retailers. It also advises that safest pot purchases are made with licensed dispensaries and warns illegal business operators of consequences they can expect if they continue to trade without a license.

The program's Get#weedwise advertisements will run through a multitude of digital channels, and include messages such as:
What's in your weed shouldn't be a mystery;
Do you know what's hiding in your counterfeit edibles? and
Does your oil have something to hide?
California's Growing Black Market for Pot
Ever since marijuana was legalized in California in January 2018, a growing number of illegal cannabis businesses have sprung up throughout the Golden State. Even though all commercial marijuana businesses in California must be licensed, and comply with commercial cannabis activity rules within their local jurisdictions, the black market for pot is significantly impacting the bottom lines of law abiding dispensaries.
What Are the Risks When Buying Black Market Weed?
It's not uncommon for consumers purchasing marijuana from unlicensed outlets to end up getting pot contaminated by mould, chemicals or fecal matter. But the greatest risk to black market weed, is simply not knowing what you're getting. For example, typical cannabis potency has risen over the years from 3% THC (tetrahydrocannabinol – the psychoactive ingredient in marijuana) to 9%, in just a couple of decades. And certain weed samples even measure as high as 25% THC. While those are usually smuggled into the country and demand a higher price, unless a product is regulated, you can never truly know what you're getting.
How Do I Know if I'm Buying From a Legal Business?
To help ensure public health safety, and level the business playing field, the "Get#weedwise" web page provides a link to the Bureau's online license search at www.CApotcheck.com, there consumers can verify the legal status of a Californian cannabis business. According to Lori Ajax, chief of the Bureau of Cannabis Control, a main priority of the program is to remind consumers that only cannabis purchased from licensed retailers has met the state's stringent safety standards.
Consequences for Illegal Cannabis Businesses
The campaign also warns that cannabis and cash will be confiscated from businesses operating without a license, amid the new clampdown enforced by state authorities. This action sends a clear message to unlicensed marijuana operations: that they must make a choice, either get licensed to continue conducting their businesses, cease operating, or face the consequences.
In a large scale raid just last week, authorities raided a 60-acre plot outside Buellton, approximately 140 miles from Los Angeles, where they seized more than 18,000 kg of illegally grown cannabis. After a two-month investigation, the extensive four-day raid saw the Santa Barbara County District Attorney's Office, California Department of Fish and Wildlife, and the Army National Guard Counter Drug Task Force coming together to complete the raid. Legal cannabis dispensaries throughout California are hopeful that this kind of ongoing vigilance from all the authorities will help stamp out the threat unlicensed retailers pose to the viability of legal commercial marijuana operations.
Need Legal Help for an Unlicensed Cannabis Business?
Our Riverside marijuana defense lawyers can help answer any questions you may have.
The Los Angeles CANNABIS LAW Group represents growers dispensaries, ancillary companies, patients and those facing criminal marijuana charges. Call us at 949-375-4734.
Additional Resources:
Get#weedwise
The California Bureau of Cannabis Control
Legal Cannabis Business Search Tool – California