California Dispensaries Are Still Being Shut Down For Illegal Operation
Despite the fact that medical marijuana has been legal in California since 1996, many dispensaries are still operating without being in compliance with state, city, and other local regulations. Now, a targeted crackdown by San Diego law enforcement agencies is working to shut down marijuana dispensaries operating illegally.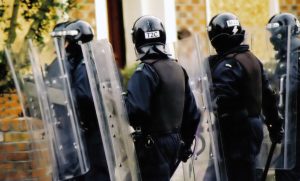 The San Diego Crackdown
KPBS reports that San Diego law enforcement and prosecutors began targeting illegally-operated dispensaries in March 2017. More than sixty dispensaries have been shut down in this time. The San Diego Police Department also reports that dozens of property owners and operators have been fined, charged criminally, and prosecuted for operating medical marijuana businesses without a license. All employees of the business – not just owners – are subject to prosecution. In August 2017, the Police Department warned that even delivery drivers could face criminal charges.
Two of the most recent raids indicate a shift in San Diego law enforcement policy. Prior to these operations, the San Diego PD had mostly avoided delivery services, focusing instead on dispensaries with physical retail locations. On August 2, 2017 two delivery services were raided. This may signal a shift toward prosecutions of delivery services which operate illegally.
Northern California Crackdowns
San Diego is not the only California locality looking to end illegal marijuana operations. According to U.S. News and World Report, Calaveras County Sheriff Rick DiBasilio has reported the largest marijuana raid in county history. The crackdown is reported to have affected more than a dozen farms over four days. More than 27,000 marijuana plants were seized and thirty-five people were arrested. $7000 in cash and eleven firearms were seized after the execution of twenty-three search warrants. Twenty-five tons of marijuana were ultimately destroyed after the raids. The National Guard, the district attorney's office, the California Highway Patrol, and environmental offices for the state and county were all involved in the planning of the operation. It took six months of preparation to execute the crackdown.
Six thousand plants were seized from one of the targeted farms, which is associated with the Sugarleaf Rastafarian Church. The church claims that it has a religious exemption for the cultivation of marijuana, which is used as sacrament for churchgoers. California law recognizes no such religious exemption. Not surprisingly, Calaveras County is one of the many California municipalities considering a complete ban on cannabis activities within its jurisdiction.
Ensure Your Cannabis Business is in Compliance
There are countless state, county, and local regulations which medical marijuana dispensaries must comply with in order to conduct business operations lawfully. It can be difficult to comply with all applicable regulations. This daunting task will be even further complicated when the state begins issuing business licenses for the sale of recreational marijuana in January 2018. Regulations, restrictions, state laws, and local ordinances will all affect the regulatory landscape dramatically. Consult with an experienced Los Angeles cannabis criminal defense lawyer to ensure that your business is in compliance with all current and upcoming laws. Improper recreational and medical use business licenses, financial operations, tax reporting, and other business operations can subject cannabis business owners to criminal liability.
The Los Angeles Cannabis Law Group represents growers, dispensaries, collectives, patients and those facing marijuana charges. Call us at 949-375-4734.
Additional Resources:
San Diego Police Raid 2 More Marijuana Dispensaries, August 17, 2017, by City News Service, KPBS
More Blog Entries:
Federal Judge Blocks California Marijuana Growers' Prosecution. August 31, 2017 by Cannabis Law Group