California Hemp Cultivation Law Gets Governor's Signature
It is now legal to cultivate industrial hemp in the state of California – maybe.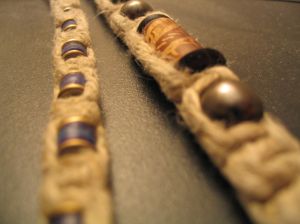 Although Gov. Jerry Brown (D) has signed a groundbreaking measure that effectively legalizes industrial cultivation in the state, our California hemp lawyers know that it is contingent upon approval from the federal government.
Sen. Mark Leno (D-San Francisco), author of SB-566 Industrial Hemp, said the passage of the measure puts California in a prime position to grow industrial hemp, as soon as the federal government offers up the green light.

Despite the many diverse benefits and uses of the hemp plant, it's cultivation has been illegal in the U.S. since 1957 as a result of its relation to marijuana.
Hemp contains a very low level of THC, which is the primary intoxicating chemical in marijuana that makes the user high.
In 1998, the U.S. approved the import of hemp products from other nations. Those products include goods such as fuel, food and clothing fibers.
A number of other states too have approved the legalization of industrial hemp. However, they are paralyzed from further action until the U.S. Justice Department says farmers can move forward without fear of criminal prosecution.
One of those, Kentucky, legalized hemp cultivation in April. However, the state's attorney general issued an advisory indicating that because the substance remains illegal under federal law, anyone who tries to grow it at this juncture faces prosecution on federal felony charges.
Colorado recently made history for becoming the first state in 60 years to begin harvesting the product – in spite of federal laws. A farmer in Springfield harvested some 55 acres of hemp by hand, as advocates watched on.
Colorado, of course, is one of only two states so far to legalize marijuana for recreational purposes. With the U.S. Justice Department saying it would allow Colorado's new marijuana law to go into effect without hassle, some farmers in the state are taking that to mean that they may also move forward with the cultivation of hemp.
Officials in California, however, are urging a more cautious approach. Leno, for example, pointed to the Justice Department's statement that the federal government would not interfere when states have strong regulatory and enforcement systems in place. He said it would be nonsensical for that statement to be applicable to marijuana (a drug) and not to hemp (a non-drug).
Still, he intends to request some form of clarity from the state attorney general's office, as well as the U.S. Department of Justice before giving farmers the go-ahead to proceed.
He expects approval to be granted soon. He said it wouldn't make sense for the government to "hold hemp hostage," especially while it has agreed not to act states' rights to approval recreational marijuana.
Those who are interested in becoming involved in the industrial hemp cultivation movement in California should consult soon with an attorney whose experience in this field is extensive.
The Los Angeles CANNABIS LAW Group represents growers, dispensaries, collectives, patients and those facing marijuana charges. Call us at 949-375-4734.
Additional Resources:
California Legalizes Industrial Hemp, With A Catch, Oct. 3, 2013, By Robin Wilkey, The Huffington Post
More Blog Entries:
Hemp Reform Efforts March On, Sept. 18, 2013, California Hemp Lawyer Blog