California Lt. Governor Newsom: Legalize Marijuana
Lt. Governor Gavin Newsom has been vocal in recent months about the fact that the federal drug laws in this country no longer make good sense.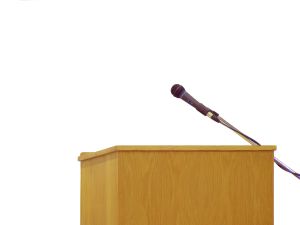 Recently, while in Sacramento at the California Democratic Party convention, Newsom took it a step further. Not only did he refer to the War on Drugs as an "abject failure," he said the time has come for marijuana to be decriminalized, taxed and regulated.
Our Los Angeles marijuana lawyers know Newsom's words reflect the strongly-held beliefs of many in this state and throughout the country.
In looking at just 2011, some 2 million people in the U.S. were arrested for violations of marijuana laws. Of those, nearly 90 percent were for simple possession. At the recent convention, Newsom went on to point out that African American children are 10 times more likely to be arrested for crimes involving drugs than white children. This is despite research revealing that white children are more likely than black children to abuse drugs.
Newsom's statements are important, considering that the former San Francisco mayor has been tapped as one of the top Democratic gubernatorial candidates in the 2014 race, should Gov. Jerry Brown opt not to run for re-election.
The other leading contender for that spot, Attorney General Kamala Harris, also spoke at that same convention, though she did not mention the subject of marijuana legalization in her speech.
Newsom made it a key point. He went on to say that the percentage of African American males locked up in our nation's jails and prisons makes up a higher amount than the number who are enrolled in higher education institutions in the state of California.
The War on Drugs is into its 42nd year. It's not working, Newsom underscored. He said the time has come to admit that if we continue on this path, nothing is going to change – and the people of California and of the U.S. deserve better outcomes.
He said many politicians and high-profile figures – even those on the Republican side of the aisle – believe in this truth. However, he said few are willing to come forward publicly and say it. He called this a kind of "coming out of the closet," and he urged more politicians to do the same.
The shift on the issue of marijuana has been fairly recent for Newsom. For years, he had been a vocal opponent of full-scale legalization. Previously, he had supported access to marijuana solely for medicinal purposes.
In 2010, he was quoted by one publication as saying that he had concerns about how full-scale legalization would be implemented, and worried that it "sent the wrong message."
Today, he says part of what changed his mind was the sheer number of people who use the drug – individuals who are upstanding, exceptional community leaders.
Marijuana advocates note that Newsom's public change of heart is important in the context of the issue's legitimacy. No longer is it viewed as a risky third-rail of politics.

The Los Angeles CANNABIS LAW Group represents growers, dispensaries, collectives, patients and those facing marijuana charges. Call us at 949-375-4734.
Additional Resources:
California Lt. Governor Newsom Calls for Legalizing Marijuana, April 15, 2013, By Philip Smith, The Daily Chronic
More Blog Entries:
DEA Cracks Down on Shipping Companies for Drug Shipments, April 11, 2013, April 11, 2013, Los Angeles Marijuana Lawyer Blog