California Marijuana Arrests May Increase, If Narcotic Officers Can Help It
Earlier this year, the California Narcotic Officers' Association left little doubt as to their position on the legalization of marijuana with a training manual entitled, "Marijuana is NOT Medicine."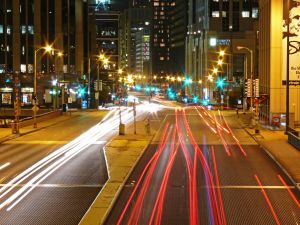 So perhaps it shouldn't be surprising that in its most recent quarterly newsletter detailing marijuana case law, it is educating officers on the best ways to secure a proper arrest and conviction for low-level marijuana possession during traffic stops. The author of the article, a police officer in Citrus Heights, indicates a driver's disclosure of a doctor recommendation for medical marijuana is basis enough to justify a warrantless search of the subject vehicle and person.
He goes on to note seven questions which, if answered by the driver and/or passenger, could be used by prosecutors to diminish whatever medical marijuana defense the individual may have. The article also includes information on how to prove whether a person was medicated during work hours, noting that depending on what they do for a living, "an employer may terminate a worker who tests positive for marijuana."

Why would an officer, whose job is to enforce the law, be concerned about making trouble for you? Our Los Angeles marijuana defese lawyers believe that as more people become disenchanted with the failed war on drugs and marijuana legalization is expanded, narcotics officers feel their own livelihood threatened.
Perhaps this is why a number of places have seen a sharp increase in marijuana arrests. For example, in Fairfax County, Virginia, the number of marijuana-related arrests more than doubled between 2000 and 2013.
Police in some agencies continue to tout marijuana as a pathway to other serious addictive substances, like cocaine, heroin and prescription painkillers. By cracking down on marijuana, they theorize, supply and use of other drugs will decrease as well. They also posit that marijuana impaired driving is a growing threat. And they see arrests for marijuana possessions as an opportunity to nab dealers of more serious drugs.
However, that doesn't tend to play out in reality.
That's why other places have begun taking several steps back. For example, the district attorney in Brooklyn, New York announced earlier this year his office would no longer prosecute people arrested for possession of less than two ounces of marijuana.
Meanwhile, in the midst of the Great Recession, the federal government funneled more than $4 billion in Byrne grants to local and state law enforcement agencies. This has largely resulted in beefier drug task forces that tend to be big on marijuana arrests. The reason has to do with the fact that the success of the grant programs are judged by how many arrests/convictions are made. Marijuana arrests are lot easier than others to make.
That means police agencies who want to keep that money flowing ramp up their drug enforcement efforts.
According to the FBI Uniform Crime Report of 2012, police arrested more than 750,000 people nationwide for various marijuana-related crimes. Of those, more than 658,000 were arrested for possession-related crimes.
As the California Narcotic Officer publication reveals, these efforts are real and aggressive and ongoing. The most obvious way for marijuana patients – or anyone – to protect themselves is not to give police any more evidence than what they have. That means not providing a statement. It means not granting permission to search your vehicle or home. It means not letting your guard down, no matter how "nice" the officer seems to be. (In fact, the recent CNOA article reveals to officers they are "more likely to get cooperation from qualified patients if you use soft words.")
Anyone facing charges related to marijuana possession should immediately contact an experienced criminal defense lawyer to learn more about how we can help you.
The Los Angeles CANNABIS LAW Group represents growers, dispensaries, collectives, patients and those facing marijuana charges. Call us at 949-375-4734.
Additional Resources:
California Narcotic Officers' Association Bent on Increasing Arrests for Under an Ounce of Medical Marijuana, Oct. 4, 2014, By Terrie Best, Americans for Safe Access, San Diego Chapter
More Blog Entries:
Three Arrested in Large Marijuana Grow Operation in California, Oct. 17, 2014, Los Angeles Marijuana Lawyer Blog