California Marijuana Growers Shifting Production Tactics, Testimony Reveals
A recent article out of Washington reports that California's marijuana growers have shifted plots from national forests to farmland, according to the Fresno County sheriff, who testified to the Senate Caucus on International Narcotics Control.
Admittedly, medical marijuana in California is a difficult industry because while many small businesses sell marijuana solely for medicinal purposes, others use it for illegal uses. Illegally operating growers sometimes make shipments to legal dispensaries and then ship out of state to illegal users and distributors.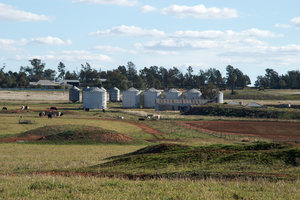 This is why our Riverside medical marijuana lawyers have been so busy helping people throughout California who have faced problems simply for following California's laws, which were originally put into place more than 15 years ago.
Whether it is law enforcement interference, or problems from federal authorities who don't respect California's laws, or the reaction of local officials scared of both groups, these small business owners have been under the gun in 2011. Our marijuana lawyers hope that things simmer down in 2012.
According to the news article, Fresno County has seen a drop in marijuana plots on public land. In 2009, law enforcement identified 81 sites where marijuana was grown on public lands in Fresno County. In 2010, that number dropped to 19 and down to 8 in 2011.
Senators said that the Central Valley is perfect farmland for marijuana because of abundant sunlight, fertilizer and irrigation. While senators were encouraged that marijuana isn't being grown on public land, the shift has been to private farmland, the article states.
Last year, Fresno's sheriff told senators that 36 multi-acre marijuana cultivation sites were found on conventional farmland throughout Fresno County. One site found this year by officials was 57 acres.
Officials are also alleging that illegal immigrants are being used on these sites and have been particularly important in the marijuana industry in California. In July, officials arrested 159 people in sweeps through five Northern California counties. About 95 percent of those who were arrested were illegal immigrants. Between 2005 and 2010, 1,437 of the 2,334 marijuana sites seized on federal forest land had illegal immigrants on them.
In that July sweep, more than 632,000 marijuana plants were seized, along with 38 weapons, including assault rifles. During a similar operation in 2010, 432,271 marijuana plants and 33 weapons were seized around Fresno.
Officials believe that the marijuana industry has given Mexican drug trafficking gangs a cover for their operations. And this hurts legitimate businesses. With law enforcement snooping and federal authorities bringing pressure, people who are trying to run dispensaries the right way can unneeded pressures.
If people are illegally operating marijuana farms and illegally distributing it to non-authorized users, it paints all businesses in a bad light. This increases prices, leads to shut downs in businesses and, ultimately, hurts patients.

The CANNABIS LAW GROUP offers experienced and aggressive representation to the medical marijuana industry in Los Angeles, throughout Orange County and elsewhere throughout Southern California. Call 949-375-4734 for a confidential consultation to discuss your rights.
More Blog Entries:
Transplant Patient Kicked off Waiting List for Using Medical Marijuana in California: November 25, 2011
Councilman Proposes Full Ban on Medical Marijuana in Los Angeles: November 23, 2011
Additional Resources:
California pot growers shifting crop to private farmlands, by Michael Doyle, McClatchy Newspapers