California Now Accepting Recreational Marijuana Business License Applications
Last week, the state of California started accepting applications from marijuana businesses and start-ups seeking to operate within the state's legalized marijuana industry in 2018. This is a major milestone from this burgeoning market, and it's being furthered by a new online system that will allow retailers, distributors and product testing services to obtain the licensing necessary to engage in business under newly unveiled state regulations.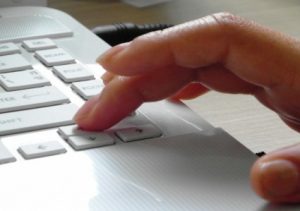 Sales of recreational marijuana in California will begin Jan. 2nd. Although our state was the first to approve of medical marijuana with Proposition 215 in 1996, we have lagged when it comes to implementing recreational marijuana sales. Still, as the largest state to enact such a law, many other states following suit will be watching carefully. The state's Bureau of Cannabis Control (the Bureau of Medical Cannabis Regulation prior to the passage of Proposition 64) announced that with applications beginning to be submitted, we're one step closer to the issuance of the first commercial cannabis business approvals.
The launch of the online system appeared to be going well, with officials saying visitors were mostly just exploring the site as opposed to actually sending in full applications. Some got started on an application, submitting certain bits of information, and then saved it to finish later. Temporary licenses, which are effective for four months, won't be effective until the beginning of the year, and businesses must first obtain a local permit before they can successfully apply for a state-issued license. These temporary licenses cost $1,000 per application fee. A background check requirement is to be waived. 
Those who wish to cultivate marijuana need to apply for a license via the California Department of Food and Agriculture. That application process is slated to begin by the end of this month. Businesses looking to cash in on the manufacturing of marijuana products will need to apply for their licenses through the California Department of Health, which will launch the application process next month.
Our marijuana business lawyers in Los Angeles advise the best course of action is to consult with The Cannabis Law Group about how to best go about the process. As marijuana attorneys with many years of experience, we have been on the forefront of the state's ever-evolving marijuana statutes and regulations. Our in-depth knowledge of these systems and city-by-city ordinances and operations gives our clients a unique advantage as they navigate this new process.
Although these are all exciting developments in the California marijuana industry, it is expected there may be some snags. Some economists are predicting record-breaking prices (thanks to heavy taxation of the product), shortages of product, difficulties with the supply chain and a host of other issues that may crop up as the boundaries of new regulations are tested. It's unclear whether the pricing issue – by some estimates 40 percent to 60 percent higher costs for the plant – could mean a resurgence of black market pot.
Although previous barriers to industry entry were relatively low (most needed only to form a collective), now a state license is a requirement. Every person/ business in the supply chain has to be licensed, and the high cost of doing so may impose hardships that smaller cannabis businesses in California may find crippling. Having an attorney who can help point you away from the pitfalls and help you determine the best way to save costs and ensure you don't make an expensive mistake.
The Los Angeles CANNABIS LAW Group represents growers, dispensaries, collectives, patients and those facing marijuana charges. Call us at 949-375-4734.
Additional Resources:
California opens online system to license new pot industry, Dec. 8, 2017, Associated Press
More Blog Entries:
Expanding Cannabis Business Zones Means More City Regulations to Consider, Nov. 28, 2017, L.A. Marijuana Business Lawyer Blog