California Politicians Attempt to Limit California Dispensaries
Some California localities are trying to impose new regulations that would greatly reduce the total number of medicinal marijuana dispensaries.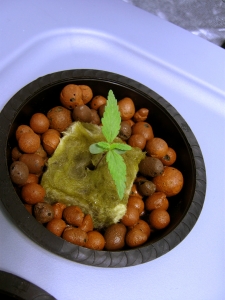 Our Los Angeles marijuana lawyers are aware that some political leaders continue to suggest new methods of regulation in an attempt to shrink the growing number of dispensaries and force them to the outskirts of the city.
As politicians strategize new regulation, marijuana advocates are promising to collect signatures to force a vote and potentially overturn new regulations as they have with past regulations.

Some politicians are concerned that regulation has become a "laissez-faire system." These regulation-advocates expressed a desire to "get mean" with pot shops.
The proposed regulations would keep dispensaries from operating in many areas of the city. The city government leading the charge on these regulation measures in San Jose would limit locations in which dispensaries could reside to less than 1 percent of all parcels in the San Jose area.
If the politicians succeed in these regulations there would only be 1,404 parcels left for dispensaries to operate in the entire city – most of them crammed together in the city's industrial district.
If these regulations are successfully instituted in San Jose other cities will likely take notice and attempt to institute similar limitations. Such actions have been ongoing now for almost two decades.
The proposed regulations would be a dramatic change to the current state of regulation – most of the city's 80 pot shops operate out of locations near the city's center and have been doing so since the 1996 landmark Proposition 215, which legalized marijuana use for the sick for the entire state of California.
Marijuana remains illegal under federal law, which has led to sporadic conflicts and raids since California passed its Compassionate Use Act in 1996.
The city approved a 10 percent tax on marijuana businesses which has led to approximately $5.4 million in tax revenue for the city annually.
The problem with so strict zoning regulations in San Jose and elsewhere is they create a sort of "dispensary dumping ground" where all the dispensaries are concentrated in one area.
This strategy does not serve the interest of patients by placing access to their medical marijuana a significant distance from where they live.
Marijuana advocates argue that regulations could cause an uptick in the illicit pot market as medical patients go to the street for medicinal marijuana due to convenience. If this happens the city is losing out on tax revenues they would otherwise receive as the result of reported marijuana sales at licensed dispensaries.
Unfortunately, the Americans for Safe Access organization has identified over 200 counties and cities throughout California that have completely banned marijuana shops.
Regulation opponents argue that pot shops have not caused problems when located in the center of California cities and have installed increased security, provided local patients with easy access to medicinal marijuana, provided jobs, and raised a significant amount of tax revenue.
The Los Angeles CANNABIS LAW Group represents growers, dispensaries, collectives, patients and those facing marijuana charges. Call us at 949-375-4734.
More Blog Entries:
Colorado Voters Support Tax on Marijuana Sales, November 24, 2013, Los Angeles Marijuana Lawyer Blog
Traveling with Medicinal Marijuana, November 20, 2013, Los Angeles Marijuana Lawyer Blog