California Voters to Decide on Full Marijuana Legalization in November
A recreational marijuana ballot measure this November is one step closer to reality for California voters. A coalition driven by former Facebook president Sean Parker has garnered 600,000 signatures in favor of putting the issue to a vote – a number that far exceeded the obligatory 365,880 that were needed.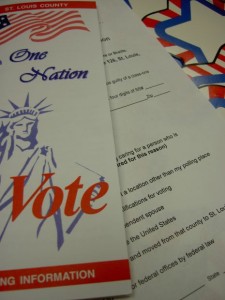 The "Adult Use of Marijuana Act" would legalize possession of small increments of the drug for those over the age of 21. It would also set a tax rate for sales and a structure for farmers who cultivate the drug. It would also establish a framework for streamlined distribution across the state. Although it still needs the certification of state elections officials, that is not expected to be an issue.
Already, the proposed measure has the support of Democratic Lt. Gov. Gavin Newsom, who called this move, "A game-changer." 
But as expected, not everyone is on board. The California Teamsters, sheriff's deputies and California Police Chiefs Association is working to organization a campaign to counter the passage of the measure. They say it will increase criminal activity and allow people with felony drug convictions to engage in the legal marijuana market. If Californians are going to support a recreational marijuana bill, they say, this one isn't it, as there are too many loopholes.
But supporters are pushing full steam ahead.
Newsom insisted the measure was not something he and others were supporting lightly. A tremendous amount of thought went into drafting the plan, he said. It's imperative that this not be treated as California's next "new gold rush."
Back in 2010, voters in California turned down a similar plan. In the years since, Colorado, Alaska, Washington, Oregon and the District of Columbia have all approved marijuana for legal recreational use by adults. Three of those states have passed provisions that allowed for the commercial sale of the drug in which the state receives a portion of the tax.
Today, proponents have higher hopes. The sky didn't fall in Seattle. The revenues in Denver are up significantly. It works, and there are many who believe tourists will flock to California for the best buds the same way do for the stellar wines.
Passage of this measure would result in the implementation of the Bureau of Marijuana Control. This agency would be responsible for the collection of taxes on both growers and sellers, as well as for the imposition of harsh penalties for any growers who illegally divert water in violation of environmental regulations.
As it now stands, the state is fairly lax with regard to its medical marijuana system. This would change that. It would also prohibit the use of the drug (for recreational purposes) by anyone under the age of 21. Adults could have in their possession as much as one ounce of cannabis at any given time. They would also be free to grow up to six plants without the need to secure a state license. Public consumption would be forbidden and any marijuana products sold would need to undergo testing for both contamination and quality.
The issue is expected to drive a high Democratic voter turnout, which favors legalization.
While there are a number of other marijuana legalization measures that could compete for voter approval, Newsom and others expect this is the one that will gain traction.
The Los Angeles CANNABIS LAW Group represents growers, dispensaries, collectives, patients and those facing marijuana charges. Call us at 949-375-4734.
Additional Resources:
California likely to vote on marijuana legalization in November, May 4, 2016, By Trevor Hughes, USA Today
More Blog Entries:
No. 1 Marijuana Dispensary No Longer a Federal Target, May 10, 2016, L.A. Marijuana Lawyer Blog