Cannabis Tech Development Keeping Pace
In today's digital age, you can summon a pizza via text message or organize a meet-up in minutes via social media. But for a long time, the marijuana industry wasn't on that technology bandwagon.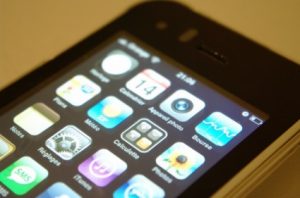 Many tech companies were gun shy when it came to cannabis, worried about the potential legal implications. After all, it was (and still is) illegal under federal law. For years in California, there was uncertainty as to the future of the industry, especially as federal prosecutors were filing case after case against countless marijuana dispensaries. Many were forced to go under.
But now, those actions have eased. Marijuana is legal in more than half of the country for medicinal purposes and in a handful of states for recreational use. Now, there is a demand for technology to keep the pace. A number of start-ups have begun to heed that call. 
Just recently GeekWire reported a Seattle-based startup called DeepCell Industries raised more than $400,000 to expand its operations, which are focused solely on technology for companies that make cannabis-infused products.
This is not a firm that grows marijuana, manufactures it or delivers it. Rather, it is the company that assists with the technology that supports these companies. That technology is then licensed to distribution partners. For example, DeepCell owns a flagship brand called Ruby Cannabis Sugar. This product uses certain trademarked technology to infuse sucrose with cannabinoids. That technology is then licensed to other companies who can in turn do the same. DeepCell hopes to make this sugar a key product in a wide range of edibles. The technology involves a manipulation of fluids, chemical analysis and organic chemistry.
Then there is the tech start-up called HerbFront. This firm uses mapping software to show users which properties are zoned as marijuana-friendly, for those looking to start a new cultivation or distribution operation. The property report also designates how far away the property is from schools (to avoid running afoul of state and federal laws) and other cannabis businesses, per local zoning laws.
Another new app is called FlowHub. This is a feature that is designed for use by growers and distributors and allows them to more efficiently track and maintain their cannabis management systems. For example, live activity logs and trimmers progress reports are available with just a few swipes. There is also a scanning device users can purchase that gives users the ability to scan the plants and take note of its vital stats – even if there is no WiFi.
In Denver and Washington, there is a firm called BioTrack, which assists users with tracking sales and inventory. It also keeps users compliant with state regulations by offering automatic reporting from seed-to-sale to government agencies.
In Berkley, the Cannabis Reports, which started in 2008, offer one of the biggest marijuana databases available. Users can access thousands of first-hand accounts of certain strains, products, edibles and dispensaries. Producer and business tools are also available to help growers and dispensaries connect with the local community.
Meanwhile, there is a tech feature called GetLeaf that comes with a device that allows the plant environments to be continuously monitored and automatically adjusted if anything is even slightly off.
For these cannabis technology firms, the competition to get in on this game is fierce. To make sure you are playing by the proper legal guidelines, consult with an experienced L.A. marijuana lawyer.
The Los Angeles CANNABIS LAW Group represents growers, dispensaries, collectives, patients and those facing marijuana charges. Call us at 949-375-4734.
Additional Resources:
DeepCell Industries Raises $410K to develop tech for cannabis-infused sugar, June 1, 2016, By Monica Nicklesburg, GeekWire
More Blog Entries:
Congress Approves Medical Marijuana for Veterans, May 25, 2016, L.A. Marijuana Lawyer Blog