In what is being considered a big win for all California cannabis companies after the federal government declined to proceed with civil forfeiture action initiated by the California Highway Patrol following a traffic stop of two marijuana delivery drivers, and the court ordered the money returned.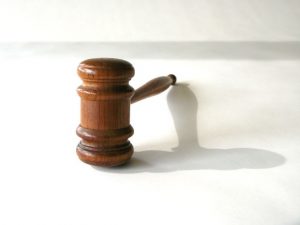 Attorneys for the cannabis businesses say these traffic stops targeting state-legal cannabis companies – and then calling in the feds to seize whatever goods and cash they found – were part of a systematic effort to undercut the burgeoning cannabis industry.
Although these companies are operating under the guidelines set forth by Prop. 64 the Adult Use of Marijuana Act, the cultivation, production, sale and use of marijuana remains illegal under the U.S. Controlled Substances Act. Federal and state justice agencies alike have, in the course of the failed War on Drugs, also availed themselves of a civil procedure known as civil forfeiture, designed to curb organized criminal activity (gangs, drug dealers, etc.).
State law enforcement agencies in California can no longer do this because marijuana is no longer flatly outlawed. So instead, it appears they were forwarding this means to undercut cannabis operations to the federal government. Continue reading