Medical researchers are investing significant time and resources to study the advantages of marijuana treatments. In a recent study, two cannabis components have been found to have a significant effect on the size of cancerous tumors in the brain. The treatment is especially effective when combined with radiotherapy, according to researchers.
According to representatives from the study, the combination of marijuana treatment and radiation can effectively make tumor growths "disappear."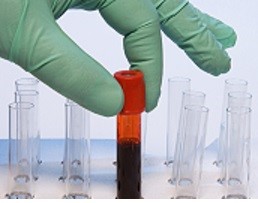 While the pronouncement may overstate the effects, it should raise hopes for medical researchers, doctors, patients and their families. The research was conducted by cancer specialists at St. Georges University of London. The study was published in the Molecular Cancer Therapeutics Journal.
According to the findings, there are 85 cannabinoids in the cannabis plant. The two cannabinoids that have been shown to have a positive effect on tumors are tetrahydrocannabinol (THC) and cannabidiol (CBD). The researchers combined the two cannabinoids with radiotherapy treatment and published their results. According to the study, combining the cannabinoids with radiotherapy can have a "drastic" effect on tumors.
Continue reading