City resists judge's order to hold settlement talks with Los Angeles marijuana dispensary defense lawyers
Calling it "high time" for the city to sit down with the dozens of medical marijuana dispensaries suing it over its medical marijuana ordinance, a judge set a May 9 deadline for both sides to schedule the first of a series of mandatory settlement conferences.
The Los Angeles medical marijuana dispensary attorneys at the CANNABIS LAW GROUP represent more than a dozen dispensaries and collectives in Los Angeles and the surrounding area. Noting litigation has been ongoing for more than a year, Judge Anthony Mohr ordered the sides to begin settlement discussions.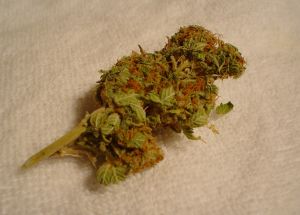 The city has resisted the idea, saying it's too soon to begin to try to resolve the issues. Even the judge has apparently tired of the millions of tax dollars the city is wasting trying to defend its ill-conceived ordinance.
"The goal of the collectives will be to settle their cases with the city by having the city agree to grandfather them in or at least give them the chance to move to another location that is approved by the city," said medical marijuana attorney Damian Nassiri of the CANNABIS LAW GROUP.
Nassiri noted only about 226 collectives remain in business. Before the Los Angeles medical marijuana dispensary ordinance went into effect over the summer, estimates ranged as high as 550.
"These collectives will continue to fight for their right to provide medicine to their patients — 226 does not seem to me to be too many," Nassiri said. "It seems as though we could reach a settlement and stop wasting so much of the tax payer's dollars on these lawsuits."
Instead, Nassiri said the city has "chosen to lead a witch hunt after collectives that are legal under California's medical marijuana laws."
The city's case was stayed until April 26; officials have indicated they will likely amend their complaint to attack collectives under the latest urgency ordinance. The city passed its emergency urgency ordinance without waiting to see what was wrong with its initial ordinance.
Attorneys for the city also indicated they intend to appeal the judge's ruling against the ordinance's use of criminal sanctions. The judge said the Medical Marijuana Program Act (MMPA) permits collectives to assert a defense for charges involving the sale of marijuana.

The CANNABIS LAW GROUP offers experienced and aggressive representation to the medical marijuana industry in Southern California– including growers, dispensaries and collectives, patients and those facing marijuana charges. Call 949-375-4734 for a confidential consultation to discuss your rights.