Civil Forfeiture Still a Risk Under Arcane Federal Marijuana Laws
Regardless of what the marijuana laws are in individual states, those who cultivate, process, store, package and distribute marijuana remain at risk for criminal penalties and civil forfeiture so long as federal statutes outlaw the drug.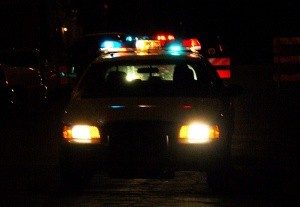 Case-in-point: In January, officials with the U.S. Drug Enforcement Administration, alongside police officers from the San Diego Police Department, raided Med-West Distribution. This was a legal medical marijuana business that carved its niche refining cannabis oil for use in vaporizer pen devices. Officers decked out in helmets, tactical vests and heavily armed barged in, pointed guns at workers, handcuffed those inside and scoured the property for valuables. They seized a safe with $325,000 in cash. Officers high-fived one another as they left. Subsequent to that, in June, local police served to seizure warrants on the business's cash as well as on the owner's own family. The department pilfered nearly $100,000 from the family's personal savings and checking accounts – funds that are totally unrelated to Med-West. Their two teen daughters lost their entire college savings – about $11,300.
The owner today says he is baffled. He was operating a marijuana business legally in compliance with state laws and local regulations. Neither the owner nor his wife has been charged with any crime. None of his employees, several of whom were arrested, were indicted in connection with that raid. And yet, the police department has refused the family's repeated requests to return their money. Further, prosecutors have yet – more than 10 months after the fact – to file a civil forfeiture action against their bank accounts. 
Without access to this money, the business has gone under. Thirty-five employees are out-of-a-job. The owner is scrambling each month to pay his personal bills, worrying how he will cover his daughter's tuition. He's struggling to cover the support of his octogenarian mother.
Desperate, the family is taking legal action, and according to Forbes.com, recently filed a motion in a San Diego Superior Court to ask the court to force law enforcement to return their property.
These types of civil forfeiture actions have the potential to ruin lives. Take, for example, the college student whose entire life savings was seized by federal drug agents, even though he'd never been charged with a drug-related crime. Then there was the attempt by agents in Anaheim to seize a $1.5 million property because a landlord there rented to a medical marijuana dispensary that sold four grams of marijuana to an agent acting in an undercover capacity without a valid prescription.
Our marijuana asset protection attorneys in Los Angeles know that civil forfeiture is a blatant abuse of power. Yet it's perfectly legal because, even though medical marijuana has been legal in California since 1996, detectives are able to justify these actions by citing federal law or even state bans of "chemical extraction" of cannabis concentrates. Never mind the fact that the law being cited here was intended to target methamphetamine laboratories and other operations that produce highly combustible and dangerous materials. But either way, it shouldn't matter in the San Diego case because there wasn't any raw marijuana or extraction equipment discovered at this cite. This company wasn't performing extraction.
Courts in California have firmly held that police must adhere to probable case standards. Authorities are acting as if they are carrying around a blank check for these seizures, but in reality, they do have to afford people their due process rights.
If your rights have been infringed or your property seized in a California civil forfeiture action, we can help.
The Los Angeles CANNABIS LAW Group represents growers, dispensaries, collectives, patients and those facing marijuana charges. Call us at 949-375-4734.
Additional Resources:
Cops Raid Medical Marijuana Business, Seize Over $100,000, Including Teenage Girls' College Savings, Nov. 2, 2016, By Nick Sibilla, Forbes.com
More Blog Entries:
Forget Trump, Clinton – Marijuana Will be the Real Winner of This Election, Oct. 22, 2016, L.A. Marijuana Attorney Blog