Colorado Passes Marijuana Legislative Reforms
If you thought Colorado's last word on the issue of recreational marijuana was the passage of Amendment 64 in November, you'd be mistaken.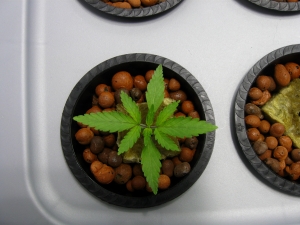 Our Colorado marijuana lawyers understand that Gov. John Hickenlooper signed a number of historic measures late last month to coincide with the implementation of the world's first legal, regulated and taxed marijuana market for adults.
It's noteworthy that Hickenlooper has historically been an opponent of marijuana legalization, but has since come to call the action a move born of common sense. But that initial skepticism may color his views on the guidelines and restrictions necessary to be built into the framework of the legislation. In fact, his chief legal counsel was quoted as saying that although he opposed the legalization of marijuana, it was important to respect the will of the people.
Still, such action is being accompanied by some strict regulations.
Among the notable marijuana measures Hickenlooper approved recently:
Visitors may purchase marijuana within the state, but they are not allowed to transport it across state lines. Specifically, visitors may purchase up to one quarter ounce of the drug in a single transaction. However, the law allows possession of the drug of up to one full ounce for adults over the age of 21. Purchasing limits were one way the state hopes to keep a handle on interstate trafficking of the drug, which will ultimately help to curb federal crackdowns on recreational sales.
It will be several months before the first legal recreational marijuana sales will be seen. Even then, it's going to be limited at first to a few entities that are already licensed to produce or sell medicinal marijuana. After the grandfathering period passes, new licensees must be state residents for a minimum of two years. Investors also will be required to adhere to residency requirements. The idea is to prevent the state from becoming breeding grounds for criminal cartels.
Video surveillance will be required from seed-to-sale to allow the state to closely track and monitor it. The state is currently working on gathering the funds necessary to implement such a system.
Not every place in the state will sell it. In fact, the language of the law is purposely over-broad, allowing county and local governments the power to ban retail marijuana sales if they so choose. In-home cultivation will be allowed statewide, but the issue of sales will be up to individual municipalities. We expect that we will primarily see sales concentrated in larger cities.
Marijuana clubs may be targeted by state authorities for violation of clean indoor air laws. So entrepreneurs testing new grounds with private clubs with membership fees for the purpose of communal marijuana smoking ventures should be wary.
Youth under the age of 21 are expressly prohibited from the purchase, possession or consumption of the drug. Under new legislation, it is a crime to share marijuana with someone under the age of 21 in Colorado. Doing so will garner penalties along the same lines of what you might see for furnishing alcohol to a minor. Additionally, the law bars marketing that might appeal to children and packaging of the drug must be child-proof.
Marijuana intoxication for drivers has been quantified under the new laws as 5 nanograms of THC per milliliter of blood. The same measure was passed in Washington state last year with the passage of the recreational marijuana law, but Colorado only just now enacted it. Our Colorado marijuana lawyers have previously pointed to the logical flaws of this measure, but for now, it stands.

The Colorado CANNABIS LAW Group represents growers, dispensaries, collectives, patients and those facing marijuana charges. Call us at 949-375-4734.
Additional Resources:
The Highs (and Lows) of Colorado's Recreational Marijuana Laws, May 29, 2013, The Associated Press
More Blog Entries:
Legalized Marijuana Not an Issue of If, But How and When, June 3, 2013, Colorado Marijuana Lawyer Blog