Colorado's Teen Marijuana Use Lower After Legalization
One of the main talking points of those opposed to the legalization of marijuana is that it will spur the inevitable increase of teen marijuana use. We all have an interest in keeping the drug out of reach of youth when it's not used as medicine, so it's always been a particularly compelling argument.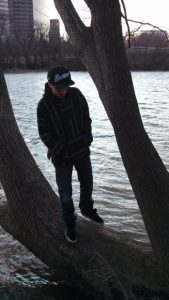 But now, the latest research from Colorado – one of the first states to legalize the drug for recreational purposes – is that teen marijuana use has actually DROPPED since the drug became more widely available to the over-21 crowd.
A survey of Colorado high school students regarding their marijuana consumption was part of the biannual poll conducted by the Colorado Department of Public Health and Environment. What's more, the percentage of high school students who used marijuana in Colorado was actually lower than the national average among their peers. 
As The Scientific American reported, high school students in Colorado reported that 21.2 percent had used marijuana in the last 30 days. That was actually down slightly from the 22 percent who said they had done so in 2011 – which was the year before the drug was approved for recreational use by adults. The first state-licensed retail outlets for legal marijuana didn't actually open until 2014.
Researchers have said the difference is not statistically significant and that the rates of current and lifetime use of the drug has remained "stable" for the last 11 years.
Nationally, the rate of marijuana use among high school teens is at 21.7 percent. The state health department flatly asserts there has been no increase, and 4 out of 5 high school students in Colorado said they don't use pot at all, even on occasion.
The voluntary survey, conducted every two years, questioned about 17,000 students.
In addition to Colorado, approval for recreational marijuana sales and possession has been handed down in Washington, Oregon and Alaska. Colorado was the first to establish retail shops selling marijuana two years ago. As of this writing, six additional states are considering similar proposals.
Mason Tvert, a representative of the Marijuana Policy Project, said these numbers obviously counter the theory that legal marijuana for adults inevitably results in an uptick in teen use.
Still, there are naysayers. For example, a representative of SMART Colorado pointed out that nearly half of the Colorado students polled did not view marijuana use as risky behavior. She stressed that marijuana use as a youth can have lifelong implications, and most research is based on use of marijuana with a lower THC potency than is available on the commercial market.
It's perhaps a valid point, but our Los Angeles marijuana lawyers would point out the reason teens probably don't see it as all that risky may have less to do with the fact that it's available for commercial sales than the fact that it's used as medicine. Their chronically ill grandmother, their seizure-prone young cousin, their anxiety-filled uncle – these individuals all rely on marijuana to ease their symptoms and help them through difficult illnesses. Few are going to see this scenario as risky.
The Los Angeles CANNABIS LAW Group represents growers, dispensaries, collectives, patients and those facing marijuana charges. Call us at 949-375-4734.
Additional Resources:
Colorado's Teen Marijuana Usage Dips After Legalization, June 21, 2016, Reuters
More Blog Entries:
Perris Approves Medical Marijuana Ballot Initiative, June 21, 2016, Los Angeles Marijuana Lawyer Blog