Consultants on First U.S. Marijuana Resort Arrested on Drug Charges
Two consultants working with a Native American tribe with plans to open the country's first "marijuana resort" have been arrested and charged with drug offenses by the South Dakota Attorney General's office.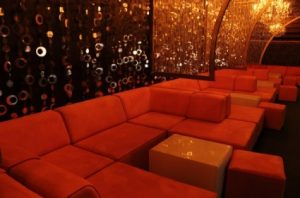 Authorities have charged the two men with illegally and covertly shipping marijuana seeds from the Netherlands via compact disc cases and sewn into clothing inseams.
These charges were filed some eight months after tribe, the Flandreau Santee Sioux, decimated the existing marijuana crop, fearing federal authorities were preparing a raid on the operation. That marked the abandonment of an elaborate plan to found what was described as an "adult playground," which it was believed could help rake in as much as $2 million every month in profits. 
At this point, tribal leaders say they have no plans to press reassess the proposal. Instead, the greenhouse that was originally built to grow cannabis will now instead be used to grow vegetables.
Based on the facts our California marijuana arrest lawyers know at this juncture, it seems the project may have been doomed from the start. That's because the South Dakota Attorney General Marty Jackley warned both the tribe and these consultants from the very start that this was illegal under state and federal law. Our marijuana lawyers understand walking the fine line of what is legal and what isn't can be a tightrope walk when we're dealing with a maze of conflicting laws from state-to-state and also at the federal level. Rules on native tribe land can be even trickier. This was a situation that called for experienced marijuana legal consultation at every phase to avoid trouble.
According to The Associated Press, the two men were slapped with a range marijuana possession charges. They were working with a company called Monarch America, a company based in Colorado that was hired by the tribe to work on the resort idea.
The 34-year-old chief executive of the firm has been indicted on charges of conspiracy to possess marijuana, possession of marijuana and attempt to possess more than 10 pounds of marijuana. Similarly, the 43-year-old vice president and "cultivation expert" at the firm has been charged with conspiracy to possess one pound of marijuana.
According to the criminal complaint, the vice president ordered seeds from a company in the Netherlands that were then shipped illegally to the Native tribe's office last year. Authorities say those seeds then became 600 plants, which were grown on tribal land. Tribe leaders, then fearing criminal charges, burned the drug in batches.
The attorney general in subsequent press conferences has painted the tribe as the victim in all this, saying they were unwittingly wooed into violation of state and federal laws. The county state attorney said no charges were being filed against the tribe or its members. However, prosecutors did call for the tribe to reconsider it's "adult playground"concept, which involved a nightclub smoking lounge, bar and food service and an outdoor music venue.
The tribe started looking into the marijuana grow operation after a 2014 U.S. Justice Department policy indicating Indian tribes could legalize the growth and sale of marijuana in much the same way that states have. Tribal leaders were hoping the profits could be used for community services for tribal members.
The Los Angeles CANNABIS LAW Group represents growers, dispensaries, collectives, patients and those facing marijuana charges. Call us at 949-375-4734.
Additional Resources:
South Dakota charges 2 men trying to help launch pot resort, Aug. 3, 2016, By Regina Garcia Cano and James Nord, Associated Press
More Blog Entries:
California Marijuana Company Prevails After Police Raid, July 12, 2016, Los Angeles Marijuana Arrest Lawyer Blog