Corporate Investment in Marijuana Follows Public Demand
Corporate investing in California marijuana businesses and sales is driven by the consumer demand for these products. A survey of 2,000 consumers in the U.S. and Canada, conducted by a global management and strategy consulting firm, revealed more than 50 percent of respondents in both countries indicated they would dabble in the drug if it was allowed by law – if or or when that happens.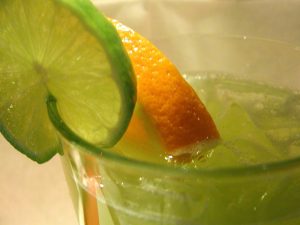 Cannabis will be legal in Canada officially on Oct. 17. In the U.S., however, federal law prohibits the drug's use or sale for any purpose, but the law is not evenly enforced given the fact that 30 states plus Washington, D.C. have approved it for some level of use, a handful of those – including California – allowing recreational use with restrictions.
The research was released in this moment where big-name brand corporations are toying with the notion – some seriously – of investing in legal marijuana businesses in California and beyond.
L.A. marijuana investor attorneys know any firms examining marijuana sales as an investment option need to consult with lawyers who have extensive experience in navigating marijuana regulation. Failure to do so could result in significant losses if the operation is abruptly halted and fines issued.
Many aren't letting the legalities deter them. For example, the parent company of Corona beer, Constellation Brands, invested more than $4 billion in a marijuana company called Canopy Growth. Executives meeting conferencing with industry analysts called the move "offensive," noting that while the initial market would be marijuana-infused beverages, the potential to capitalize on the entire market was anticipated to be "explosive," according to
CNN Business
.
This is not to say marijuana investment is simple or easy. As our L.A. marijuana investor attorneys can advise, there are many things companies need to consider carefully if they hope to turn a profit. As it stands, 29 states in the U.S. allow medicinal use of marijuana, 9 plus Washington, D.C. allow recreational use and Canada will legalize the drug for recreational use and sales later this month.
You need to know that financing is going to be a challenge because many financial institutions are wary of potential violations of criminal money laundering statutes. This ties to concerns about stock dilution, a major concern of marijuana investors stemming from the two most common methods of getting access to capital for investment – common stock offerings (in the U.S.) and bought-deal offerings (in Canada). Both of these methods boost the outstanding share count for publicly-traded firms, in turn diluting the value of each existing stock.
Another issue is that in the U.S., the tax rate on marijuana businesses is astronomical. Another wild card in all this is U.S. Attorney General Jeff Sessions. While President Donald Trump supports states' rights on this and other issues, Sessions has said he would be setting aside the Cole Memo (which essentially allowed marijuana operations legal under state law to evade federal prosecution). Sessions has said he intends to slow, reverse or halt the sale of marijuana throughout the U.S.
This has a number of large corporations wary. Pepsi, for example, has said it is closely following the cannabis beverage industry, but likely won't enter the fray so long as marijuana is still illegal under federal law.
Still, there is a great deal of market potential. Consider that of those surveyed in the aforementioned poll, nearly 80 percent said they would use cannabis-infused products if legal for therapeutic reasons, 40 percent said they'd use it in skincare products and 40 percent said they'd be more likely to try recreational marijuana through food (slightly more than said they'd be willing to smoke it).
The Los Angeles CANNABIS LAW Group represents growers, dispensaries, collectives, patients and those facing marijuana charges. Call us at 949-375-4734.
Additional Resources:
More Blog Entries: