Could Uniform Marijuana Bill Pave Way for Recreational Use?
Legislators, law enforcement, even growers and users have long complained that medical marijuana laws in California amounts to chaos. Now, the medical marijuana program is moving towards more defined regulations as the state Assembly Appropriations Committee moved a bill forward for a full vote. According to author, Assemblyman Tom Ammiano, the measure would apply uniform rules to govern the medical marijuana industry. Some analysts argue that uniform regulation could pave the way for recreational use.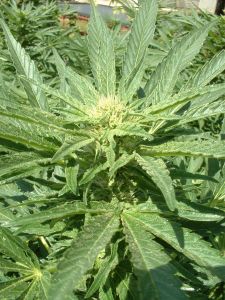 The multi-billion dollar industry has been criticized for failing to have a set of standards guiding and regulating growth, production, sale and distribution of marijuana. Though some are optimistic about how the bill could streamline the industry, it could also limit the rights of some growers. Our Orange County medical marijuana attorneys are dedicated to protecting the rights of growers, distribution companies and users throughout the state. We understand the complexities of marijuana law and are abreast of legal developments to effectively protect the rights of Californians.
Advocates say that the bill would incorporate federal regulations and aims to help patients who depend on the health benefits of marijuana use. Under current California law, local governments, including cities, are able to decide how they want to implement the state's medical marijuana law. Some cities have established clear-cut systems with licensing, operations, and fees. Other cities, including Los Angeles, are largely unregulated. The city has repeatedly failed to establish sensible regulations or limitations on where businesses can operate.
The lack of clear regulations has created complications for sellers and distributors as well as law enforcement. In LA, doctors had once been able to provide prescriptions to any patient that needed one. These patients were able to find a dispensary near their doctors. Then the city council voted to ban pot shops in 2012. Other cities are considering an outright band, severely limiting the rights of pot shop dispensaries as well as California medical marijuana patients. State legislators hope that the new bill will give direction to cities and counties that haven't been able to set up their own systems.

AB 1894 would give the California Department of Alcoholic Beverage Control the ability to regulate marijuana entities statewide. This means that everyone involved in the marijuana industry will be impacted by the law, from growers, to dispensaries, to users. The proposal would also force businesses to pay fees, raising revenue for the state. Local governments would also be permitted to impose their own taxes.
Without a unified approach, vendors have also been vulnerable to federal liability. In 2011, federal law enforcement agencies too an aggressive approach to investigate and charge individuals and entities in the medical marijuana business. According to the agencies, the industry was out of control and not sufficiently regulated. Since the crackdown, local businesses have feared criminal punishment and closed operations, leaving thousands with legal prescriptions fewer options. The federal government has indicated that it would not intervene where states were regulated and have effective enforcement systems. Some believe that the new bill will prevent future federal intervention.
The statewide medical marijuana law is intended to fix the patchwork legal system that currently monitors the industry. Some also see the law as paving the way to recreational legalization, establishing initiative is slated for the 2016 ballot. Some California legislators and legalization advocates hope that statewide regulation will set the course for future policies governing recreational use.
The Los Angeles CANNABIS LAW Group represents growers, dispensaries, collectives, patients and those facing marijuana charges. Call us at 949-375-4734.
More Blog Entries:
United States Marijuana Laws Influencing Other Countries, February 14, 2014, Los Angeles Marijuana Lawyer Blog
Colorado Lawmakers Pass Marijuana Banking Legislation, May 17, 2014, Los Angeles Marijuana Lawyer Blog