Couple Arrested for Facebook Marijuana Business
Despite more states decriminalizing and legalizing marijuana for medical use and distribution, the fact remains that marijuana is still illegal under federal law. Medical marijuana business owners must be wary of state regulations as well as federal policies to avoid liability. Even when in compliance, these business owners may still risk criminal prosecution. In a recent case, a Massachusetts couple has been charged by local authorities for selling medical marijuana and edibles over the internet. Now the young couple, in their 20s could face federal charges, even jail time.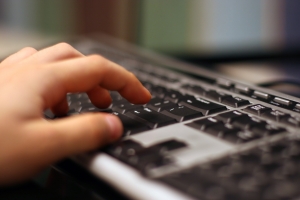 Whether you are an existing marijuana business owner or you are considering a foray in the medical marijuana market, it is important to have a clear understanding of your rights and obligations. You should also be wary of the pitfalls in the marijuana industry when up against complex state regulations and overarching federal laws. Our Orange County medical marijuana attorneys are dedicated to protecting the rights of our individual and business clients. We are dedicated to staying abreast of evolving marijuana laws and in helping defend our clients in the event of a criminal investigation.

According to law enforcement officials, the Massachusetts couple was running an illegal company on Facebook, offering delivery services of marijuana products. The company boasted a wide selection of brownies, chocolates, candies and a delivery service of medical marijuana. Even detectives who were uncertain of the legal boundaries, had to consult with local agencies, the Department of Public Health, and other experts to determine the legality of the operation. According to the detectives, those with caregiver status and a medical marijuana card can only grow enough marijuana for one person. This means that any solicitation of medical marijuana or the sale to another card holder is illegal.
After an extensive investigation, the couple was charged with conspiracy to violate drug laws, distribution of marijuana, cultivation, unlawful manufacture, and possession with the intent to distribute. The local law enforcement agency also found pharmaceuticals in the apartment and charged the couple with additional crimes. According to police reports, the couple had posted several incriminating photos on their Facebook page, including marijuana plants that they used to grow and market their business. Police used that same Facebook contact page to set up a sale and executed a search warrant.
Police at the scene allegedly uncovered several marijuana plants in the backyard. The growing operation allegedly surpassed legal limits for the marijuana card holders. The couple was arrested and booked with a bail set at $3,000 each. It is unknown whether the couple will also face federal charges. This case is another example of how complex drug laws can result in criminal liability. While you may have a medical marijuana card or a license to operate a dispensary, it is important to understand the nuances of state and federal law to prevent a criminal investigation. If you are considering delivery services or other online medical marijuana sales, be sure to consult with an experienced advocate who can effectively protect your rights.
The Los Angeles CANNABIS LAW Group represents growers, dispensaries, collectives, patients and those facing marijuana charges. Call us at 949-375-4734.
More Blog Entries:
Budding Industry for Labs Testing Marijuana, December 27, 2013, Los Angeles Marijuana Lawyer Blog
A Pursuit, a Car Crash, and an Exposed Grow Operation, August 31, 2014, Los Angeles Marijuana Lawyer Blog