Creative Solutions for California Marijuana Business Owners
When life hands you lemons, make lemonade … or in this case cannabis-infused water. A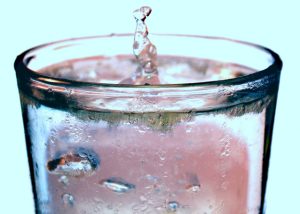 brewery in northern California called Lagunitas is doing just that with a line of sparkling waters it plans to sell in dispensaries. Drinks with cannabis are not common, but the brewery was able to achieve what other marijuana businesses have been afraid to tackle thanks to some creative thinking and close consideration of the law.
As our cannabis attorneys can explain, many in the beverage industry have been nervous to dabble in cannabis drinks out of concern for Controlled Substances Act, 21 U.S.C. Section 812. Because the law bans marijuana and lists it as a Schedule I narcotic, brewers worry that crossing the federal government could put their alcohol licenses at risk, even if they are abiding by state laws. That's where ingenuity, creative problem solving and help from a knowledgeable legal team can help.Most California cannabis business owners will tell you it's a delicate dance they must perform in order to run a business that is appealing to customers, profitable, and follows all ordinances and regulations. The most successful have worked state and local laws into their business plans right from the beginning, giving them a strong foundation to build on. Lagunitas, for example, was very conscious of any ways federal law could conflict with their licenses, so they decided to brew the water and hops flavoring at its own facility, then ship the water to another company to be infused with THC and CBD, according to an article from The Press Democrat.
The hops will give the sparkling water a beer-like quality to emulate an alcohol/cannabis experience without actually mixing the two entities. Two versions of the water will be available: one with 10 mg of THC and a milder formula with 5 mg of THC and 5 mg of CBD, the non-psychoactive element in cannabis. Previously the brewery had made a name for itself in creating beers with cannabis flavorings, so this new foray into cannabis beverages with beer flavorings was a natural next step.
For some business owners, marijuana laws are too overwhelming or difficult to navigate. Some will go out of their way to avoid learning about legal matters that will affect their business plans or will bury their heads in the sand and hope that ignorance will save them in the end. Still others might just hope the punishment is minor enough that it won't matter if they miss a regulation or two. Our experienced Riverside marijuana business attorneys can tell you without a doubt that all of these paths are extremely naïve and dangerous. Ignoring regulations or breaking the law, even accidentally, can damage your reputation, hurt your bottom line, and potentially cause you to lose your business for good. A smart business plan, though, can go a long way, and enlisting the help of skilled cannabis attorneys is the surest way to create a plan that integrates all necessary laws and guidelines. We are here to clarify California and regional laws and explain how they affect your business, leaving you the freedom to focus on the creative solutions your business needs to succeed.
The Los Angeles CANNABIS LAW Group represents growers, dispensaries, collectives, patients, defendants, workers and those facing criminal marijuana charges. Call us at 949-375-4734.
Additional Resources:
Lagunitas Breaks from Ber, Announces 'IPA-Inspired' Hopped Sparkling Water Infused with THC, June 26, 2018, By Alysse Pereira, SFGate
More Blog Entries:
Marijuana Sales are Reducing Alcohol Sales, Dec. 8, 2017, Riverside Marijuana Lawyers Blog