DEA Chief Woefully Unaware of Medical Marijuana Facts
We want to be able to trust our leaders to make the best decisions for our society. It's difficult, though, when they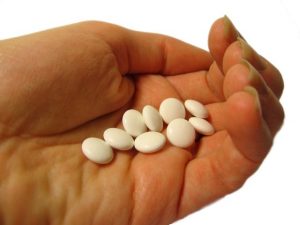 demonstrate time and time again that they are not working with all of the facts, particularly when it comes to marijuana. Take Robert Patterson, chief of the Drug Enforcement Agency. He recently gave testimony during a hearing before the House Judiciary Committee on the opioid abuse crisis. The topic of medical marijuana came up frequently, yet Patterson was embarrassingly unprepared to discuss cannabis and its ability to help free people from opioid addictions. In fact, he didn't seem to have much of a grasp on information about marijuana in general, according to a report Dispensaries.com.
The committee is rightfully concerned about opioids. According to the committee chairman during the hearing, almost a third of drug overdoses in the United States in 2016 were from synthetic opioids, at more than 20,000 deaths. He went on to say that in 2018 more than 2 million people will suffer from opioid addiction, whether obtained by prescription or illicit means. Studies and anecdotal evidence are growing that show cannabis is an effective replacement for opioid prescriptions and, therefore, ultimately could prevent overdoses. However, Patterson claimed to be unaware of these studies, a rather shocking statement for the top drug enforcement official in the country.Two important studies were released in March from JAMA Internal Medicine that showed opioid prescription rates were significantly lower in areas where adult-use marijuana was legalized by the state. Additional studies from Minnesota and New Mexico support these claims. This is a significant finding, considering about 40 percent of opioid deaths involve prescriptions. Given his willful ignorance on the studies, perhaps it should not be too surprising that Patterson would revert to tired, unfounded rhetoric about cannabis contributing to drug abuse, rather than the other way around. He even pointed to marijuana deaths, without any data to back up the claim.
When it comes to the over-incarceration of marijuana users, Patterson acknowledged that he had heard the numbers but said he didn't see it for himself. This, again, is alarming considering the statistics are coming from the FBI, which should hold some credence to a federal official whether or not he sees it for himself.
Our Orange County medical marijuana lawyers are glad to hear Patterson state that marijuana users are not a priority for DEA. The agency is rightfully more concerned about opioids and other deadly drugs that are causing much turmoil in the country. However, this passive stance is not really doing the country any favors either. Of course states appreciate being given the space and freedom to do what they believe to be right. They are also being strangled, however, by the federal Schedule I classification of cannabis under Controlled Substances Act, 21 U.S.C. Section 812  in many ways, such as banking and transporting prescriptions to other states. This is not to mention the many arrests still being made every year connected to cannabis, 800,000 arrests in 2016 alone. Whether those arrests are connected to DEA or not in inconsequential to the people whose lives are being ruined by archaic laws. We expect the agency whose entire job is understanding drugs and enforcing regulations to have a stronger grasp on the facts or, at the very least, show a vague awareness of emerging research and data. That's why our legal team is on top of federal, state, and local laws, the latest case findings, and the most recent studies. If our officials are not going to take the time to stay current on these important matters, it is up to our trusted marijuana attorneys to protect you and your rights.
The Los Angeles CANNABIS LAW Group represents growers, dispensaries, collectives, patients, defendants, workers and those facing criminal marijuana charges. Call us at 949-375-4734.
Additional Resources:
DEA Chief's Congressional Testimony About Legal Marijuana Angered Some, Baffled Many, May 18, 2018, Dispensaries.com guest writer, Entrepreneur
More Blog Entries:
Marijuana as a Replacement for Opioids, Dec. 6, 2017, Medical Marijuana Lawyers Blog