Doctor Sentenced for Dispensing Marijuana to Patients Without Exams
A doctor who prescribed marijuana to patients for whom he never actually examined was not acting out of greed, but rather compassion, his attorney said following his sentencing hearing.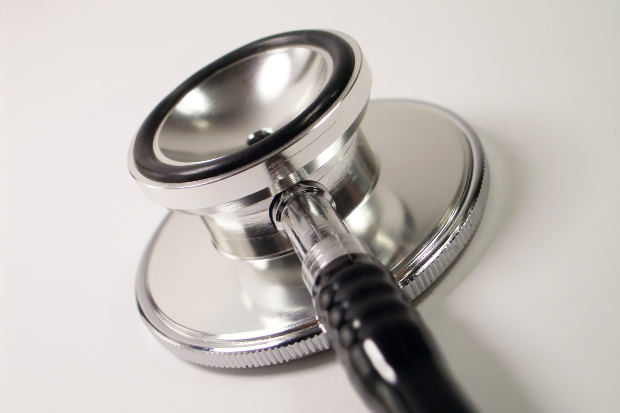 The 58-year-old Michigan physician conceded he knew he was breaking the law, when he prescribed the drug on the advice of his office staff, whom he said took advantage of his willingness to help patients he believed had limited access. His practice focused primarily on those with HIV and AIDS.
He would sometimes meet groups of patients at nearby restaurants, but he didn't always meet with patients in person. He also allowed marijuana to be grown at his home.

Federal authorities got involved when they began investigating a suspected marijuana grow operation.
For his crimes, the U.S. District Court sentenced the doctor to three months in federal prison, after which he will serve two years of supervised release. He is also awaiting a hearing at which the state medical board will decide whether to suspend or revoke his license to practice medicine.
Considering the time he could have faced on federal charges, it's actually a fairly light sentence. That was likely in no small part to his marijuana lawyer's presentation of mitigating circumstances.
For one thing, his lawyer asserted his client was manipulated and carefully groomed to carry out these actions by the two others involved in the operation. He said the other two co-defendants specifically chose this doctor to latch onto and take advantage of because of his deep sense of compassion.
Although the doctor now concedes that altruism and compassion were misguided – a fact of which he was quite embarrassed – he was always motivated by the desire to help. His attorney presented evidence showing that for nearly three decades prior to his arrest, he served underprivileged and poor populations. For a time, he even operated an open clinic for homeless patients.
There were also dozens of former patients and colleagues who wrote letters of support to the court on his behalf. There was the friend who wrote that after his mother died and he was struggling with depression, defendant covered his delinquent taxes – twice – so that he wouldn't lose his home. The doctor also sold him a vehicle for $100 when he needed a car.
Another patient said the doctor made house calls when he was too sick to travel to the office for care.
A fellow doctor testified the defendant had a long history of caring for those with serious problems such as AIDS, developmental disabilities, cancer and other severe and chronic conditions. The doctor opined this led his colleague to be vulnerable to the idea he was helping people, when in fact, he was writing prescriptions for those with no ailments at all.
Our Los Angeles marijuana lawyers know physicians must walk a very fine line with regard to the prescriptions they dispense. Those who fail to walk a very narrow line may find themselves facing down a prison term.
Our experienced legal team is prepared to answer questions from the medical community about their rights and obligations.
The Los Angeles CANNABIS LAW Group represents growers, dispensaries, collectives, patients and those facing marijuana charges. Call us at 949-375-4734.
Additional Resources:
Doctor who certified patients for medical marijuana without exams faces sentencing today, April 6, 2015, By John Agar, MLIVE.com
More Blog Entries:
Alaska Police Raid Ex-TV Anchor's Cannabis Club, April 1, 2015, Los Angeles Marijuana Lawyer Blog