DOJ: Marijuana Businesses Will Not Receive Bankruptcy Aid
Marijuana business owners have many reasons to carefully manage their assets. Now, a recently-published article by the U.S. Department of Justice's Executive Office for U.S. Trustees gives another: Marijuana businesses cannot expect help with liquidation or restructuring in the event of bankruptcy. The executive office for trustees is the watchdog agency over bankruptcy proceedings.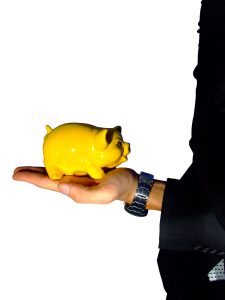 Like so many complex legal issues for cannabis business owners, this comes down to the conflict between state and federal law. Although California voters approved the legalization of recreational marijuana with Proposition 64 last year (and medical marijuana more than 20 years prior), it is still an illegal Schedule I substance under 21 U.S.C. Section 811, the Controlled Substances Act.
Per the recent article Justice Department officials published in the ABI Journal, the bankruptcy system cannot be used by cannabis businesses because:
Bankruptcy cannot be used as an instrument in the ongoing commission of a crime, and thus reorganization plans that allow or require the continuation of illegal activity can't be confirmed;
Bankruptcy trustees and other fiduciaries of estates cannot be made to administer asserts if the act of doing so would necessitate violation of federal criminal law.
This is most unfortunate because bankruptcy is a vehicle through which businesses can be salvaged and emerge more financially sound. Many businesses face insurmountable financial problems, and the cannabis industry is more unstable than most. Chapter 7 bankruptcy allows a company to liquidate the business and discharge debts, while a Chapter 11 bankruptcy helps a business temporarily suspend certain obligations while preparing a reorganization plan. Chapter 7 may provide a means to start an entirely new business by shedding the obligations and burdens of the last, while Chapter 11 allows business owners to take steps to salvage the business already in operation. There is also the option of a Chapter 13 bankruptcy, described as a "wage earner's plan," giving those with regular income a plan to repay all or part of their debts.
The DOJ officials say the law against handling marijuana business asserts extends beyond simply directly contact with the plant. In their interpretation, it extends to investments and real estate leases. That's because, they say, the Controlled Substances Act does not differentiate from grower or seller of the marijuana and other "downstream" participants in what is characterized as a federal crime.
This article follows up on a memo issued by the same officials in April, urging private trustees in charge of administration of bankruptcy cases to report any cannabis activity to the DOJ.
The officials argued that bankruptcy for cannabis companies may be distinct from other cases involving asserts that are illegally-derived (i.e., Ponzi schemes) in that they openly posit continued operation of illegal activity, both during and after the bankruptcy proceeding. Those filing for bankruptcy after, say, fraud, almost always assert the criminal activity has stopped at the time of the filing.
This memo comes at a time of great uncertainty for California marijuana businesses, given that U.S. Attorney General Jeff Sessions has said his agency is actively exploring possible changes to the official hands-off approach of the later Obama-era DOJ concerning marijuana in states where the plant is legal.
Our marijuana business attorneys in Los Angeles are committed to helping cannabis companies navigate the tricky legal landscape and protect their practice and their pocketbooks.
The Los Angeles CANNABIS LAW Group represents growers, dispensaries, collectives, patients and those facing marijuana charges. Call us at 949-375-4734.
Additional Resources:
No Bankruptcy Aid For Marijuana Businesses, Justice Department Officials Say, Dec. 5, 2017, By Tom Angell, Forbes.com
More Blog Entries:
Expanding Cannabis Business Zones Means More City Regulations to Consider, Nov. 28, 2017, L.A. Marijuana Business Lawyer Blog