Expect More L.A. Marijuana Litigation in Coming Months
Marijuana dispensaries may be in for a fight when it comes to defending their right to remain operational, following a whirlwind month on the legal front.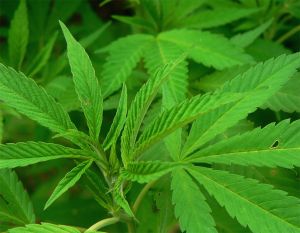 Our Los Angeles marijuana lawyers stand fully prepared to challenge the illegal ban imposed by the City Council 14-0, particularly on the basis that it runs counterintuitive to the ruling handed down by the Court of Appeals for the 2nd District just weeks earlier regarding L.A. County's ban.
In that case, County of Los Angeles v. Alternative Medicinal Cannabis Collective, the court ruled on July 2 that the county could NOT ban marijuana collective. In fact, it was deemed unconstitutional because California law "preempted" it. In other words, state law trumps municipal law, and state law is clear that the collective cultivation of marijuana for medicinal purposes is legal.
Prior to that ruling, for years in fact, the county was fining and ticketing collective based on that ban, which we now know to be unconstitutional.
This ruling has been considered a major victory for pro-pot advocates. Realistically, however, it may be short-lived if the California Supreme Court agrees to take on the case, as it is expected the county will request.
Here's why:
If the ruling is allowed to stand as is by virtue of the fact that the state's high court declines to hear it, then it is what we call "good law." That is, collectives can use it to fight back when municipalities come after them with civil public nuisance actions, which is happening all over the state as we speak.
However, if the state's Supreme Court takes it on, then collectives will have to abide by whatever THAT ruling is.
The trouble is, we can't say with any certainty how the California Supreme Court will rule. We do know that the justices are reviewing a number of other key medicinal marijuana cases, and we might expect movement on the issue by the state's high court in the next year or so.
If the court decides not to rule on it, we can take that as a good indicator that they agree with the decision of the lower appellate court. If that is the case, the county has said it will return to the practice in place prior to the ban, which was to allow collectives to operate, on the condition that they first successfully obtained a certificate of occupancy from the county.
The one concern we have here is that a number of our clients personally have applied for this certificate, and have either been outright denied or are continuing to wait on "processing."
"Presently, they are fining collectives and landlords who lease to dispensaries," said Damian Nassiri, Esq. of the Cannabis Law Group in Los Angeles. "However, we are unaware of any lawsuits filed by the county to actually collect on the tickets."
So it was in this context that city council members became determined to act rashly yet again!
What we expect in the coming months is that a number of local collectives will begin filing their own lawsuits in order to challenge the ban, based on the decision regarding the county.
Up until now, the city has been taking advantage of scare tactics that include cease and desist letters to both collectives and landlords threatening both civil and criminal action.
But the fact of the matter is, it's highly doubtful that the city can do much more, given the obscene costs that would be associated with filing hundreds of civil lawsuits.
By most estimations, it seems likely that the state's Supreme Court is going to side with collectives in that bans are unconstitutional, though cities will probably be given the right to impose more reasonable restrictions.
However, operative collectives along those lines has already been ruled a violation of federal law as municipalities would be put in the position of regulating what's illegal under federal statute.
And so it goes.
"If enough tax payers' money is wasted on litigation," Nassiri said, "maybe at some point down the road, the City will be convinced to act sensible medical marijuana collective regulations."

The Los Angeles CANNABIS LAW Group represents growers, dispensaries, collectives, patients and those facing marijuana charges. Call us at 949-375-4734.
Additional Resources:
Fight Back Against The City of Los Angeles and its Illegal Ban on Medical Marijuana Collectives, By Damian Nassiri, Esq., Cannabis Law Group
More Blog Entries:
Breaking News: L.A. City Bans Marijuana Dispensaries, July 25, 2012, Los Angeles Marijuana Lawyer Blog