Exploring Public Use of Marijuana in Denver
Although a handful of states have given the green light for legal marijuana for recreational use, none so far have granted explicit permission to allow the drug to be used in public.
That may soon change in Denver.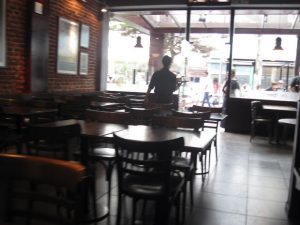 Back in November, Denver became the first city in the country to allow people to use marijuana at certain restaurants and other venues that want to allow it. That was Proposition 300, and it was approved at the same time eight other states – including California – passed laws to legalize marijuana for either recreational or medicinal purposes. The city measure allows bars and restaurants to apply to allow marijuana to be used by their patrons – so long as the drug isn't smoked, although there could be some cases in which outside smoking areas could be designated.
Now, the city is working on implementing that provision, and it appears it will extend to places like yoga studios, art galleries and coffee shops. The law doesn't offer up any guidelines for how marijuana can be consumed other than it can't be smoked indoors and patrons have to be at least 21-years-old. Additionally, the state's liquor control board has forbidden any company that has a liquor license from allowing patrons to use marijuana. That means bars would be excluded, as would restaurants that serve alcohol. WYFF4 reported a group of stakeholders – marijuana business owners, city regulators and opponents of legalized marijuana – are all meeting to begin hammering out suggestions of what this new law is going to look like. 
There isn't any deadline for when this new provision has to be implemented.
Proponents of the measure say it's an important victory not just because it grants people the opportunity to use the drug socially, but because it carves out a respite for those who may have other restrictions and can't use the drug at their residence. For example, many landlord policies prohibit smoking on their properties. Additionally, marijuana use and possession may be very problematic for those living in public housing. Because the drug is still illegal under federal law, users on those sites could risk jeopardizing their housing.
The only other state that allows any form of public consumption of marijuana is Alaska. But even there, public use of marijuana is limited to cannabis dispensaries.
Meanwhile in California, Proposition 64 gave California's the right to possess and grow marijuana immediately, but users don't have the right to light up wherever they please. The ballot measure specifically forbid smoking marijuana in public places – unless it is allowed by local ordinance. So far, no California cities have moved to open that door. On top of that, marijuana can't be smoked in a place where smoking tobacco is already outlawed. That means no smoking in theaters or restaurants. Additionally, smoking marijuana within 1,000 feet of a daycare or school or youth center while kids are present.
Additionally, there are fines that can be imposed for smoking marijuana while operating a motor vehicle, aircraft or boat.
People who are caught smoking marijuana in public can expect to pay up to $100. If it's done in a place where tobacco use is outlawed or near a school, the fine increases to $250. If there are minors caught in violation, they face up to four hours of drug education courses, plus 10 hours of community service.
The Los Angeles CANNABIS LAW Group represents growers, dispensaries, collectives, patients and those facing marijuana charges. Call us at 949-375-4734.
Additional Resources:
Denver starts work on allowing marijuana in public, a first in US, Jan. 18, 2017, WYFF-4
More Blog Entries:
Prohibiting Teen Access to Marijuana a Top Priority for Politicians, Pot Distributors, Jan. 20, 2017, Riverside Marijuana Lawyer Blog