FDA Ruling Spurs City Crackdowns on CBD Edibles
In what is being characterized as an abrupt change in CBD edible products policy, New York City has begun cracking down on CBD oil following by a late-last-year ruling by the U.S. Food and Drug Administration deeming CBD unsafe for consumption in culinary use. Los Angeles CBD business attorneys have begun seeing in this in California also.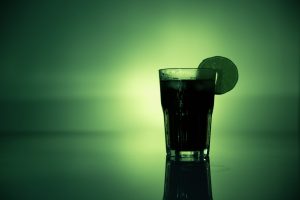 Last summer, the Orange County Health Department began paying visits to coffee shops, bars and cafes, seizing CBD-laced food and warning the company to stop using illegal cannabis or else pay a fine. The Orange County Register reported the new rules were causing a major shift in the trend of widespread use of CBD oil. The rules impacted many L.A. restaurants and bars that were beginning to rely on sales from CBD cocktail and/or supplement. Some businesses reported CBD-laced products account for 30 percent of their business.
Last week, Florida's new Secretary of Agriculture – who ran partially on increasing access to medical marijuana – recently made a public statement asserting CBD is not legal to sell in Florida. There is, however, a pending bill in the state legislature that proposes a state regulatory framework for cultivation of hemp and quality control for CBD. Mandatory testing and FDA approval would all be part of that, but so far, that measure has not passed.
While hemp, the non-psychoactive cousin of cannabis from which CBD (or cannabidiol) is derived, was all but declared legal by the 2018 Farm Bill, CBD remains something of a legal gray area. Although the FDA has approved use of CBD for conditions like epilepsy and seizures, proponents of CBD say it can help calm anxiety, help individuals relax and help dull chronic pain.
In New York City, one local bakery owner told the Daily News she was surprised when health inspectors entered the shop she owns with her husband and started bagging up the CBD-laced rice crispy squares and cookies – products she'd had on her shelf during previous inspections that never caused more than a second look. In a prepared statement, the state health department indicated that while CBD is legal in New York, it has not formally been approved for use in food or drink by the FDA. Until it is deemed safe for the public as a food additive, the department is instructing restaurants not to sell products that contain the substance. In other words – you can consume a drop of CBD oil on your tongue administered to yourself, but you aren't allowed to put it on a brownie and eat it.
The oil had come to be a common ingredient on menus – everything from lattes to cocktails. Now, at least five restaurants in the city have been expressly told to stop selling CBD-containing products. The city said it was in the process of informing more restaurant owners of the fact that they can't include it in edibles. There will be a grace period that will probably end around late summer or early fall.
Most states that offer legal marijuana don't give any health and safety guidance for the budding industry. Businesses currently selling CBD products in Los Angeles should consult right away with an experienced Los Angeles marijuana attorney.
The Los Angeles CANNABIS LAW Group represents growers, dispensaries, collectives, patients and those facing marijuana charges. Call us at 949-375-4734.
Additional Resources:
LA Restaurants Could Get In Trouble For Serving CBD-Infused Food and Drinks, July 25, 2018, By Mona Homes, LA Eater
The FDA Lays Out How It Intends to Crack Down on CBD in NYC, Feb. 22, 2019, By Helen Holmes, Observer
More Blog Entries:
Cannabis Copyright in California: Protecting Your Budding Brand, Feb. 12, 2019, Los Angeles Marijuana Lawyer Blog