Federal Agents Seize Marijuana For Indian Tribal Land in CA
According to a recent news feature from Contra Costa Times, federal agents entered tribal land and seized more than 12,000 marijuana plants. The land is located in California and belongs to two Indian tribes, both of which are federally recognized, as stated by the United States Attorney's Office in Sacramento, California.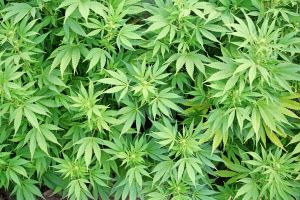 Alturas Indian Rancheria and Pit River tribes own the tribal land, located in Modoc County, California. Federal agents entered the lands with search warrants when they located and seized the plants and more than 100 pounds of processed marijuana.
Prosecutors say the application in support of the search warrants was signed by agent for the Bureau of Indian Affairs, and on it as probable cause for the search was a claim that officials from the small tribes told the local sheriff they planned to grow medical marijuana on land near their casino.

While it is legal to grow medical marijuana on tribal lands, so long as they comply with state regulations regarding the growing of medical cannabis, the allegation was that the amount being grown in the more than 40 greenhouses on the tribal land could not possibly have been in compliance with California state law and the requirements of the Bureau of Indian Affairs.
As our Orange County medical cannabis collective attorneys can explain, when opening a grow operation, whether it is a collective or any other form of cannabis cultivation, there are so many layers of regulation that it is very helpful to seek legal help prior to spending any money on your new business venture. Any money you spend to make sure things are done right in the first place will probably pale in comparison to the fines and costs you may face if the authorities accuse you of running an illegal grow operation.
With respect to this case on the tribal land, it is important to note that nobody involved in this large-scale grow operation has been convicted of any crime, and there is no indication that anyone has even been charged with a crime as of this point. Once of the things that makes stories like this so unfortunate is that seizing 12,000 marijuana plants generally involves destruction of the plants. Essentially, the authorities get a search warrant, because they find it is likely a law is being violated, and then they destroy the entire operation before confirming there has even been a violation of any law or ordinance.
If you are already involved in the operation of a medical cannabis business, and the authorities have raided or in any other way "cracked down" on your business, you should not wait any longer to contact an experienced medical cannabis attorney. The faster you speak an experienced attorney, the better chance your attorney will be able to help you with the situation and get your business back on track.
Your attorney may also be able to assist you with making sure an accurate inventory was performed during any search and seizure of your cannabis dispensary or grow operation. While most police officers are honest and just doing their jobs, there is a surprising amount of merchandise that comes up missing in the execution of some search warrants, and you want to try to make sure you are not a victim.
The Los Angeles CANNABIS LAW Group represents growers, dispensaries, collectives, patients and those facing marijuana charges. Call us at 949-375-4734.
Additional Resources:
Feds seize marijuana from Indian tribal lands in Northern California, July 11, 2015, Contra Costa Times
More Blog Entries:
LA Man Arrested for Alleged Medical Marijuana Dispensary Murder, May 2, 2015, Los Angeles Marijuana Lawyer Blog