Federal Court: Drug-Testing College Students Unconstitutional
A federal court in Missouri has ruled that the practice of suspicion-less drug-testing of college student, irrespective of their course majors, is unconstitutional and should be immediately halted.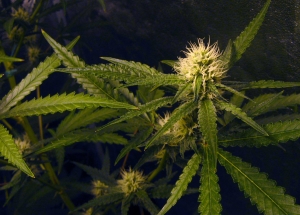 While our marijuana lawyers in California know that the drug is not legal in Missouri (yet) the ruling is significant because it more clearly defines the authority of higher education providers in regulation of the drug.
In Barrett v. Claycomb, U.S. District Court Western District of Missouri, Central Division, Judge Nanette K. Laughry repeatedly referred to a collegiate effort to drug test all first-year students the equivalent of a "suspicion-less search." She went on to say that but for a few narrow exceptions for students in certain programs where large or dangerous equipment use could be a danger in the hands of someone under the influence (like aviation maintenance), such sweeping drug-testing programs by colleges is unconstitutional.

Linn State Technical College first started drug testing students in 2011. Six of those students sued.
The college had attempted to argue that the program was a necessary means of promoting student safety. However, the court found little evidence of any danger that would have justified such an invasion of privacy.
It's difficult to say whether such a program could have gained a hold at a California university in the first place, given the drug's status as legal for medicinal purposes. As of yet, no university has enacted such a sweeping measure.
Still, drug testing is not foreign for students who participate in college and high school sports. That includes programs from cheerleading to chess. The effectiveness of such actions has even been challenged by the U.S. Department of Education, which released a report not long ago indicating that drug testing has little impact on reduction of drug use. More than a third of students subjected to drug testing self-reported that they would likely still use drugs at some point in the future.
Such tests also unfairly target users of marijuana. That's because traces of marijuana remain in a person's systems for many weeks after use. However, there are a considerable number of much harder drugs that are not detectable within a week or so after use.
Still, it's a relatively untested area of law. Judge Laughry called the colleges safety concerns "illusory," noting that none of the drug-testing program's stated goals included the prevention of accidents or injuries. Rather, the program was focused on things like graduation and retention rates.
As part of her ruling, the judge ordered the school to destroy the 500 urine specimens it had already collected and refund students the $50 it had collected from those required to undergo the test before the temporary injunction was enacted.
Here in California, the most similar case we have as a unanimous, unpublished decision in 2010 by the Third Appellate District's Court of Appeal, where in the justices upheld a trial court's issuance of an injunction barring a high school to mandate random drug tests of non-athletes. The court ruled in Brown v. Shasta Union High School District that students held a reasonable expectation of privacy and that the drug testing constituted a serious invasion of that privacy interest.
The Los Angeles CANNABIS LAW Group represents growers, dispensaries, collectives, patients and those facing marijuana charges. Call us at 949-375-4734.
Additional Resources:
Victory for College Students! Court Strikes Down Mandatory Drug Testing for All Students, Sept. 13, 2013, Press Release, American Civil Liberties Union
More Blog Entries:
Synthetic Marijuana Dealer Convicted in Closely-Watched Federal Case, Oct. 14, 2013, Los Angeles Marijuana Lawyer Blog