Federal Interference Causes Shut Down of State's Oldest Medical Marijuana Dispensary
The Press Democrat reports that the Obama administration's recent crackdown on marijuana businesses has led to the shut down of the state's oldest medical marijuana dispensary in Marin, which is north of San Francisco.
The newspaper also reports that a major marijuana collective that cultivated, harvested and packaged marijuana for many Bay Area dispensaries is also shutting down in December. an official said the closures will have a "pretty devastating effect" on patients who rely on marijuana to help with their serious medical conditions.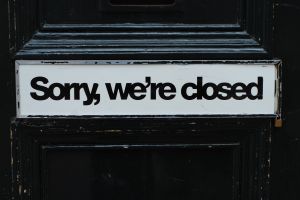 Despite a lot of negative publicity, medical marijuana in Los Angeles and throughout California has a lot of benefits to people who are suffering from devastating medical problems. That's why our Los Angeles medical marijuana lawyers are dedicated to working on behalf of patients, dispensaries, collectives, doctors and others involved the legal marijuana industry.
Unfortunately, there is an illegal marijuana industry that has hampered the efforts of those who are trying to do the right thing. This secondary, black market has been the reason federal officials have threatened criminal prosecution, even to those who are operating their businesses legitimately and within state laws.
Not only have federal prosecutors in recent months threatened the business owners themselves, but they have also gone after the landlords who are legally renting office space to these companies. Threatening them, too, has had perhaps the biggest effect on the medical marijuana industry in California.
Many of these landlords, worried they could face punishment from the powerful government, have kicked out many dispensary businesses. And with few others willing to allow them to operate in their office space, many have been forced to close.
One such example is the Marin Alliance. The $1 million-a-year business is one of the town's top-10 sales tax revenue contributors, but it is going out of business. Because of its proximity to parks, schools and other places where children congregate, its landlord succumbed to federal pressure. There were dozens others statewide who fell into the same boat.
Closures like these have profound effects on their communities. While the federal government believes it may be continuing its decades-old "War on Drugs," what it really is doing is harming communities. For one, you have people who have a legal prescription for these drugs not being able to get what they need to help the treatment of cancer and other serious illnesses.
Second, you're putting people out of business. Small business owners already have challenges with all they pay in state and federal taxes, but now people who have invested tens of thousands of dollars in their businesses are being told they are operating illegally even though they're following state law. Their employees are being laid off, adding to unemployment.
Then, there's a large effect on the tax base of the communities where they operate. As the article states, this particular dispensary brings in more than $1 million per year for the area in revenue, a huge sum of money that now will go away. Our Los Angeles medical marijuana lawyers think the government's actions are awful and have larger effects than their plans to garner votes in 2012.

The CANNABIS LAW GROUP offers experienced and aggressive representation to the medical marijuana industry in Los Angeles, throughout Orange County and elsewhere throughout Southern California. Call 949-375-4734 for a confidential consultation to discuss your rights.
More Blog Entries:
Lawsuits Filed Against Feds and Their Attempts to Stop the Medical Marijuana Industry in California: December 1, 2011
Councilman Proposes Full Ban on Medical Marijuana in Los Angeles: November 23, 2011
Additional Resources:
Feds' marijuana crackdown hits Marin County dispensary, collective, Press Democrat