Federal Legislation Proposes Marijuana as Schedule III Substance
By 2021, the legal market for marijuana sales is expected to exceed $22 billion, according to The Motley Fool. Los Angeles marijuana business attorneys know how profitable marijuana sales can be for companies who comply with state regulations to sell marijuana within jurisdictions where cannabis sales are legal. Governments can benefit in significant ways from the tax revenue associated with legal marijuana sales, and users of medicinal marijuana benefit from improved health and a reduction in illness symptoms.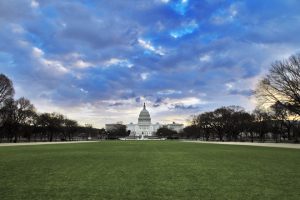 Despite the many benefits of legal marijuana, and the rapid growth of the cannabis industry throughout the United States, cannabis purveyors and cultivators, as well as researchers learning about the benefits of cannabis, continue to face substantial hurdles. From a lack of access to financial institutions to the ever-present fear of a federal crackdown to the difficulty of obtaining cannabis samples for scientific research, there are a vast array of challenges created by the fact that the federal government continues to classify cannabis as a Schedule I substance.
The introduction of new legislation could change all that, eliminating many of the problems holding back the cannabis industry by re-classifying marijuana from a Schedule I to a Schedule III substance under federal law. Although a bill has been introduced, however, odds of the bills passage are reportedly small.
Federal Legislation Could Make a Big Impact on Marijuana Businesses
The new legislation to reclassify marijuana as a Schedule III substance was introduced by Matt Gaetz (-Fl.) and Darren Soto (D-Fl.). The law would bypass Schedule II and marijuana would go right to a Schedule III substance because doing so would remove key restrictions having an adverse impact on marijuana businesses throughout the nation.
Manufacturers of Schedule III substances are able to legally obtain basic banking services with U.S. financial institutions for their businesses, and are also able to open checking accounts. Access to these financial services, which other industries take for granted, would not only make it easier for businesses to grow but would also eliminate the serious security concerns that are associated with doing business on an all-cash basis.
Schedule III substances also are not under control of a provision of the U.S. tax code, 280E, which disallows businesses selling substances illegal under federal law to take normal tax deductions for business operations. This means changing cannabis to a Schedule III substance would allow marijuana businesses to take federal deductions for normal business expenses, thus allowing businesses to pay less in taxes and potentially use that savings to grow their companies.
Researchers would be able to gain approval for studies far more quickly and easily if cannabis is changed to a Schedule III substance as well, which means the medicinal benefits of marijuana could be more carefully studied and many more people could be helped.
The legislation would effectively decriminalize marijuana nationwide as well, but this new legislation is similar to legislation that has been introduced in the past and failed. It's unlikely the new proposed law will have a different outcome this time, although with the broader public in support of marijuana legalization, it stands to reason that some day in the not-too-distant future, a similar bill could actually get somewhere.
The Los Angeles CANNABIS LAW Group represents growers, dispensaries, collectives, patients and those facing marijuana charges. Call us at 949-375-4734.
Additional Resources:
This Landmark Marijuana Bill Would Move Cannabis to Schedule III, April 16, 2017, By Sean Williams, The Motley Fool
More Blog Entries:
Report: Most Banks Still Reticent About Reefer, Feb. 26, 2017, Marijuana Lawyer Blog