Federal Raid of 9 L.A., Orange, Marijuana Stores Results in 12 Arrests
Federal authorities raided nine marijuana storefronts in the City of Los Angeles and Orange County, arresting 12 individuals on federal charges, including conspiracy to manufacturing and distribute marijuana, in violation of federal law.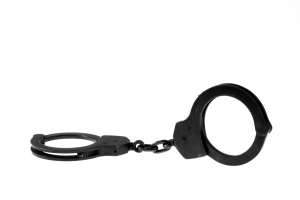 Los Angeles marijuana lawyers understand that numerous media reports labeled these storefronts as "illegal operations." But we need to reserve judgment until we understand whether the facilities were allegedly operating in violation of the federal government's harsh definitions, or whether they were in fact violating state statute as well.
The 12 arrested are among 14 named in a federal grand jury indictment. The conspiracy charges carry a mandatory minimum of 10 years in federal prison. Worst case scenario, the maximum sentence is life in prison without the possibility of parole.
These are extremely serious criminal marijuana charges, and as such, defendants will require representation from an attorney with extensive knowledge in marijuana law and proven experience in marijuana criminal cases.
Title 21 of the U.S. Code, also known as the Controlled Substances Act, details Section 959 the definition and federal penalties for possession, manufacture and distribution o a controlled substance, of which marijuana is currently considered a Schedule I. The law makes it clear that efforts to grow, produce, procure, sell or distribute the drug are illegal under federal law. However, this is in direct opposition to state law, specifically, Proposition 215 which was enacted in 1996 and granted the use and distribution of marijuana for individuals who had a doctor's prescription.
In this case, the 14-count indictment alleges that a narcotics-trafficking conspiracy was led by a man named John Melvin Walker. This was an individual who owned nine marijuana storefronts throughout Los Angeles and Orange County. Federal authorities allege that Walker and his co-defendants conspired to distribute at least a ton of marijuana illegally through storefronts.
These stores were known as: Alternative Herbal Health in Long Beach, Santa Ana Supreior Care in Santa Ana, Sante Fe Compassionate Health Care in Santa Fe Springs, the Whittier Collective in Whittier, the Safe Harbor Collective in Dana Point, the Costa Mesa Patients Association in Costa Mesa, the Belmont Shore Natural Care in Long Beach,the APCC or San Juan Capistrano Store in San Juan Capistrano and the Garden Grove Alternative Care in Garden Grove. Many of these sites were raided by federal authorities in 2010 and 2011 on the basis of federal search warrants. As a result, most were closed, although a few remained open, including the Belmont Shore store.
Federal investigators say the stores raked in tens of millions of dollars in income, and that the Belmont store alone made a nearly $2.5 million profit in 2009.
Authorities allege that Walker and his co-defendants purposely skirted their federal tax responsibilities and that bookkeepers were instructed to destroy all records of generated income by shredding paperwork each night.
In addition to the conspiracy charge, Walker is charged with being a felon in possession of a firearm. Authorities said they located on store premises an AK-47 and a shotgun. He had previously been convicted on marijuana and cocaine charges. Additionally, he was reportedly found to have nearly $400,000 in cash at his home when arrested. He could face an additional five years for a charge of possessing a firearm in furtherance of drug trafficking.
At this point, all we have to rely on are the allegations of federal authorities. No doubt we will learn more about this operation and its participants in the coming months.

The Los Angeles CANNABIS LAW Group represents growers, dispensaries, collectives, patients and those facing marijuana charges. Call us at 949-375-4734.
Additional Resources:
Feds arrest 12 for chain of illegal pots shops in OC, LA, Oct. 26, 2012, Staff Report, KABC-TV, Los Angeles
More Blog Entries:
Modern Day "Robin Hood" Pot Growers Sentenced to 3 Years Prison, Oct. 31, 2012, Los Angeles Marijuana Lawyer Blog